Imagine getting to take a ride in a classic airplane. Leaving behind the cares, aches and pains of daily life for a short respite high in the sky.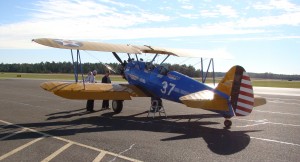 A group of military veterans, currently residing in assisted care facilities, were able to take to the skies over Jacksonville, thanks to the Ageless Aviation Dreams Foundation.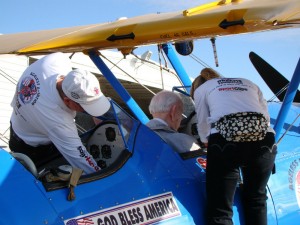 The Foundation's mission is to "Give Back To Those Who Have Given" by providing Dream Flights in a Boeing Stearman biplane, the same aircraft used to train many military aviators in the 1940's. The pilots, crew and staff of Ageless Aviation Dreams Foundation are dedicated to honoring seniors and United States military veterans; focusing on individuals living in long-term care communities.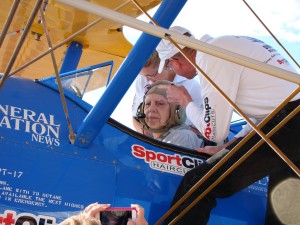 The Foundation partnered with local care facilities to take military men and women on a flight from Herlong Recreational Airport.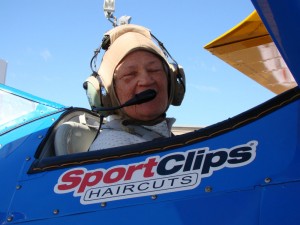 Jerry Orr, a former Navy Lieutenant who flew helicopters during the Vietnam War, was one of the former military service members who took to the skies November 13. Now living in a memory care facility, he reminisced about his service while waiting his turn to fly. His excitement grew as he was finally able to climb into the front seat of the Stearman, buckle in, and enjoy a 30 minute ride in a cloudless, cool sky.
Share a bit of his experience in the video below: