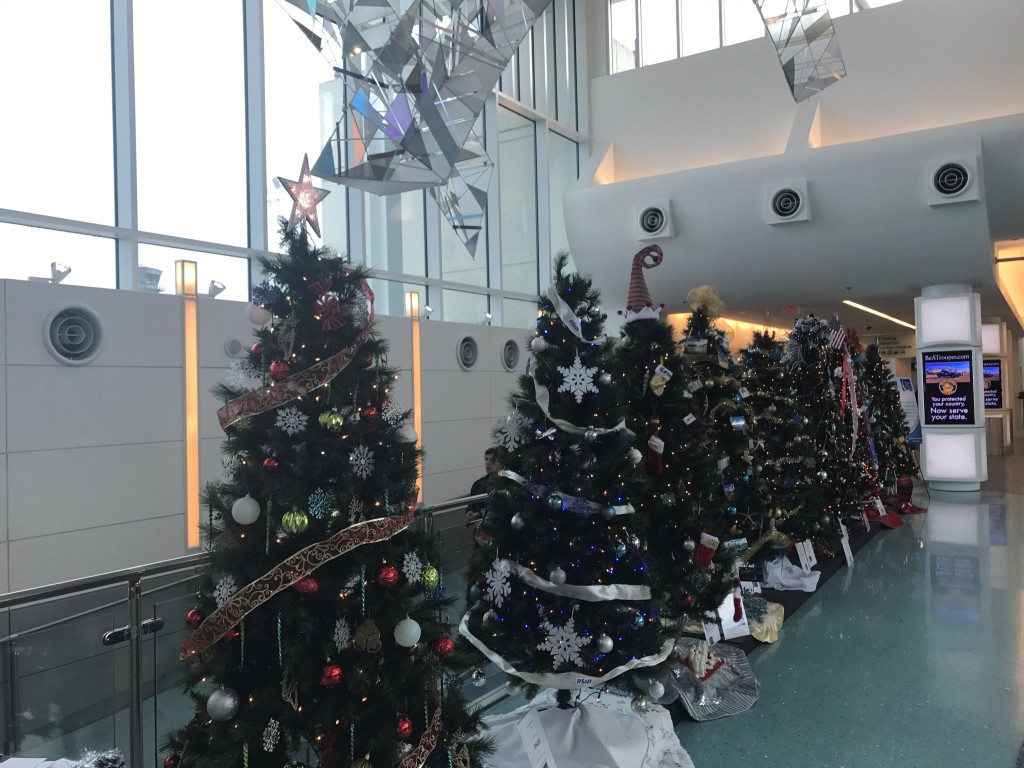 At Jacksonville International Airport (JAX) this season, you will see a number of beautifully decorated Christmas trees, sponsored by local businesses, in support of Dreams Come True of Jacksonville. Dreams Come True is a locally based non-profit organization dedicated to helping children with life-threatening illnesses fulfill their dreams through travel. Whether it be a trip to Disney World, or a shopping trip or ski adventure, the money raised helps give children and their families a trip full of memories.
Since 2003, the Jacksonville International Airport Management Council (JIAMC) has been supporting Dreams Come True by hosting a tree decorating contest during the holidays. Trees are locating along the connector bridge between ticketing and the security checkpoint.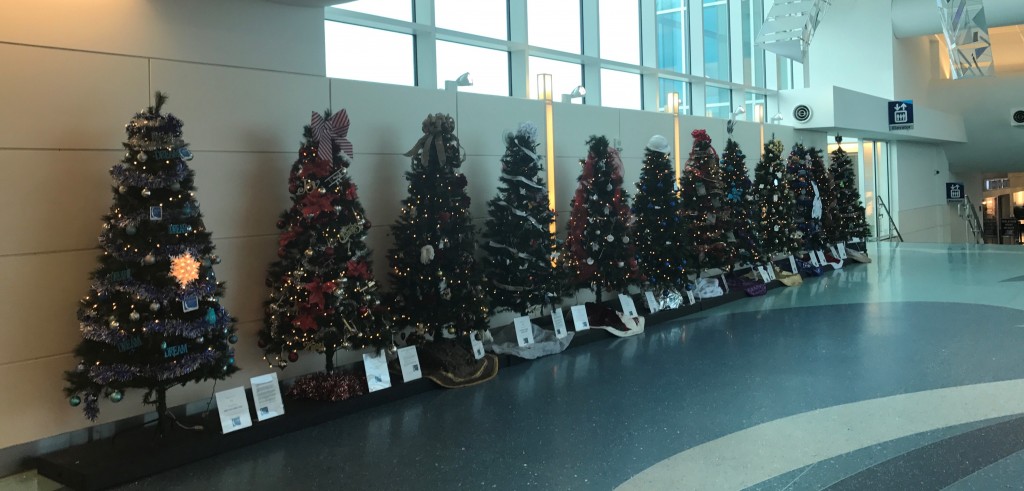 As you travel through JAX this season or picking up friends and family, please spend a few minutes to admire the trees, cast your vote, and make a donation. You can visit the council's website to donate and vote through Paypal, or visit their Facebook page to "like" your favorite tree. Each "like" counts as one vote. There will be two trophies awarded to the winners of the contest. One trophy will be awarded to the tree decorator that raises the most funds. The other trophy will be awarded to the tree decorator that receives the most votes. Voting will end on December 31, 2016. At the end of the contest, the JIAMC will present the money raised to Dreams Come True at one of their monthly meetings. Every donation made throughout this contest goes directly toward a child's dream.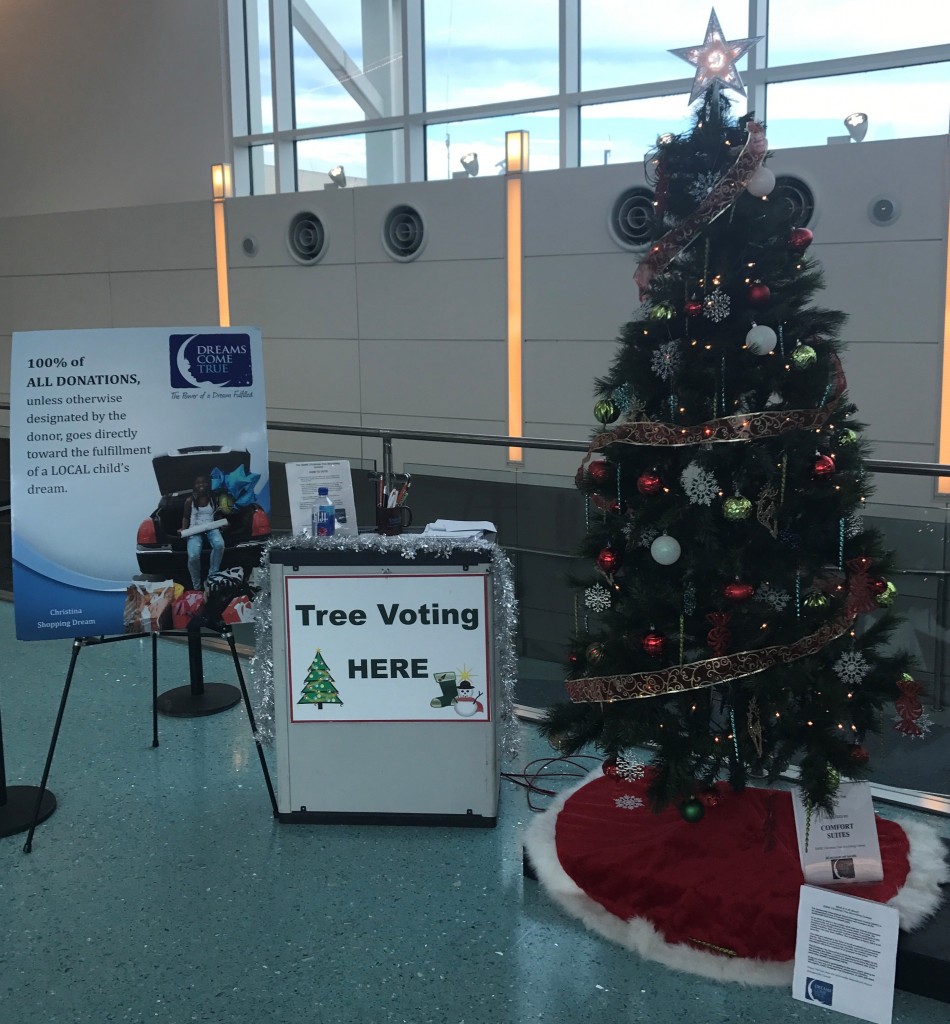 To date, JIAMC has raised nearly $60,000 for Dreams Come True, fulfilling the dreams of 16 children. Local children are referred by their physicians, and range between 2 ½ to 18 years of age.
"Dreams Come True relies heavily on the support of the Northeast Florida and Southeast Georgia community. The donations we receive through amazing events, like JIAMC's Tree Decorating Contest, is what makes every dream we do possible," Andrea Siracusam, Senior Manager of Programs and Community Relations at "Dreams Come True" said. "Without the support from our local community, we would not be able to fulfill our mission, and bring hope and joy to local children and families in need. We have been honored to partner with JIAMC since 2003, as they continue to show their passion and support for those in our community."
The businesses participating in the contest this year are: Dreams Come True, Signature Flight Support, Synovus Bank, Lindsey Pest Control, Chic-fil-at Rivercity, HMS Host, Doubletree by Hilton Jacksonville Airport, Morris Publishing, JIAMC, Michael Baker International, Pet Paradise, 1-2-1 Financial, TSA, City Of Jax, Prime Flight, Visit Jax, Air Ground Logistics, RS&H, Comfort Suites Airport Road, Delta, Jet Blue, United Airlines, American Airlines, Allegiant Airlines, Southwest Airlines.