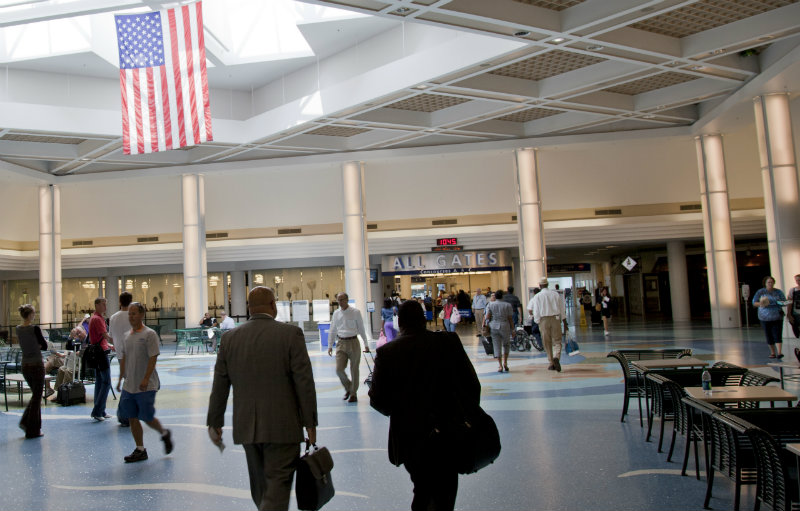 If you've been online, watched television or picked up a newspaper recently, you have likely read about long TSA lines at security plaguing travelers with hours-long waits. Although that may be the case at some of the 15 busiest airports in the country, we at JAX are faring much better.
We've received a lot of inquiries about the topic and, with the summer travel season officially underway, we thought this might be a good opportunity to share some facts and pieces of information:
The busiest time of day for departures is 5:00-6:00 a.m.  Smaller peak times occur throughout the day, but are not as busy as that early morning hour.
Plan for parking. During busy holiday travel times, the more economical lots tend to fill up first, so your first parking option may not be available. Build in time to park and take the free shuttle to the airport.
Arrive at the terminal door 1 ½ to 2 hours before your departure time. This will ensure you have plenty of time to check bags and get through security checkpoint. Even if flying during slower times of the day, unforeseen issues could cause longer than expected delays getting through the checkpoint.
Sign up for TSA PreCheck. Wait times at JAX may be very short, but if you're returning from one of those busy airports, PreCheck will really prove its worth!
Prepare for your flight. Make sure your carry on doesn't contain any forgotten prohibited items. Follow the 3-1-1 rules. Check flight status before coming to the airport.
Be informed. Visit TSA.gov for all the latest information on what you can and cannot pack in checked or carry on luggage, tips on traveling with babies, children, with disabilities or medical devices.