"Worth the trip" for The DONNA Marathon
By Donna Deegan
Heading out of Jacksonville on a flight for vacation recently, I walked through the big glass doors that lead to security and my face broke into a big grin. There it was. A large floor cling pronouncing the arrival of DONNA Marathon weekend.
I was running late (a common occurrence, just ask my husband) but I insisted on stopping to take a picture.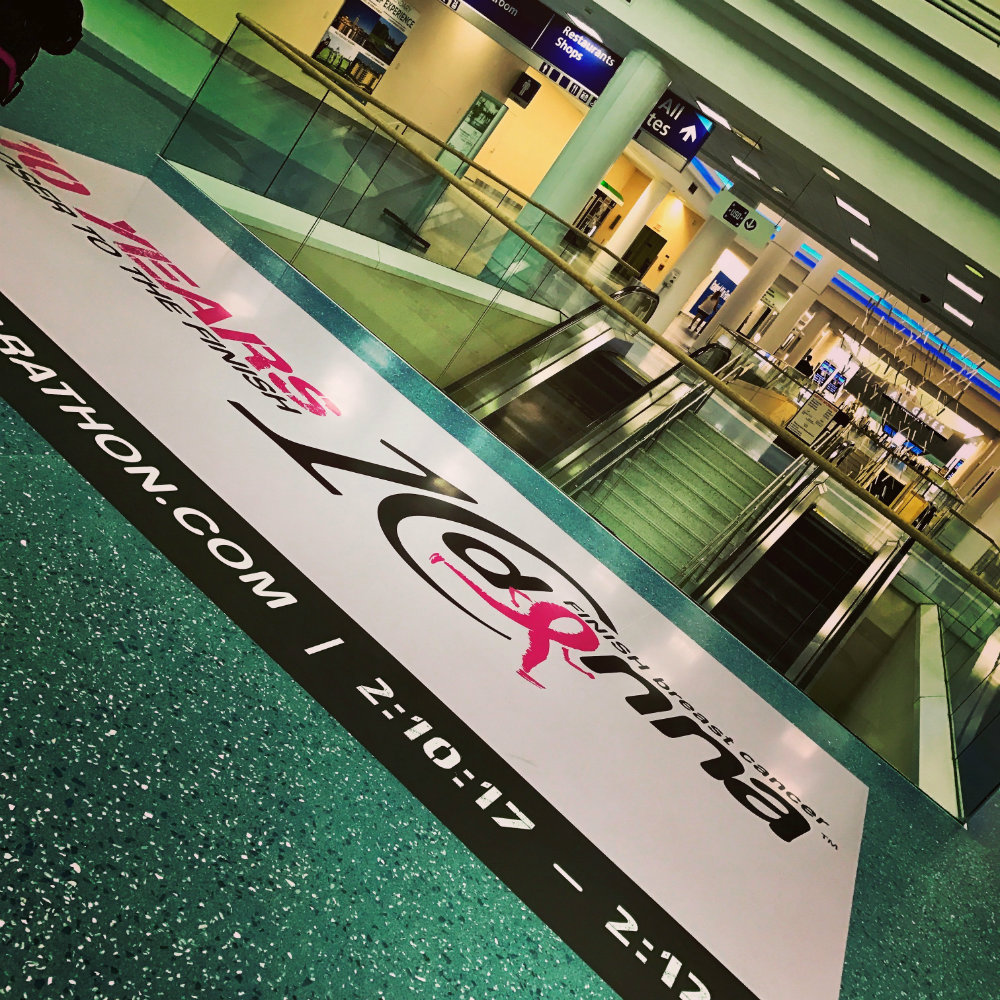 From the time I founded the marathon 10 years ago, it was my vision to bring thousands of people to the First Coast to experience the only marathon in the nation dedicated to breast cancer research and care.
Of course as a Jacksonville native, I knew once they touched down here, they'd fall in love with our people, the culture and the incredible beauty that makes our community.
This year marks the 10th anniversary of our race to finish breast cancer and I'm as giddy to see all that pink today as I was year one.
DONNA Marathon weekend draws some 10,000 participants each year, and many of them, 40 percent, travel here from around the country. In fact every state is represented at the race, and more than 20 countries! We start on Friday February 10th with a free expo at the Prime Osborn Convention Center, followed by a 5k, 10k, and family fun run Saturday morning February 11th through Brooklyn and downtown Jacksonville. Then on Sunday we move to our gorgeous beaches for the marathon, half marathon, and marathon relay.
CNN listed The DONNA, as it's often called, as one of seven U.S marathons 'worth the trip'. And Women's Running Magazine proclaimed it the readers choice as 'Favorite Charity Marathon' in the nation. One of the reasons is our welcome and that starts with JIA. I often come out to the airport in the days leading up to the race just to watch the arrivals, take a few selfies and make sure our runners and their families know they've come to a special place.
I'm proud that over the last ten years we've brought more than 100-thousand runners to Jacksonville, and raised more than five million dollars to help underserved women with breast cancer and for life saving research at Mayo Clinic. In addition the race brings millions in economic impact to the region each year.
By the time I flew back in from my vacation and drove out of the lot, the DONNA flags were flying on the poles leaving the airport.
It's proof once again that the best part of vacation is always coming home, especially this time of year.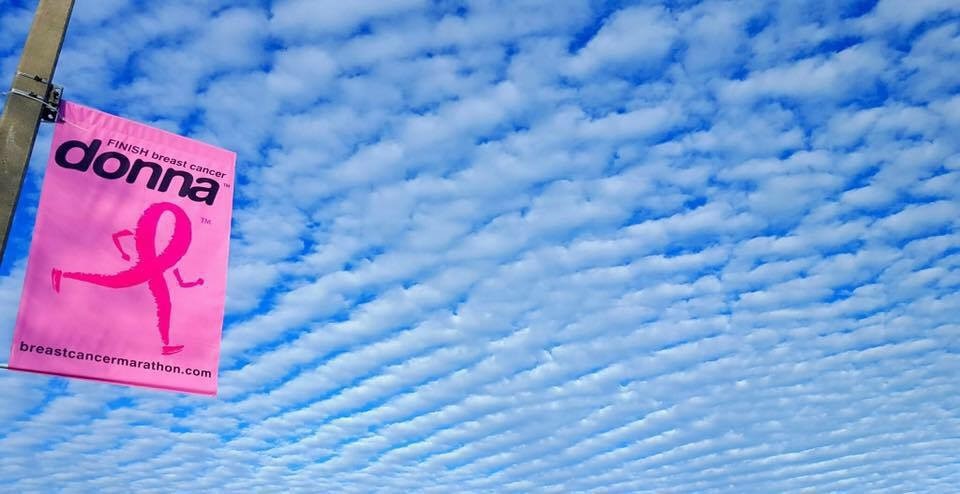 If you'd like to know more about DONNA Marathon weekend please visit our website.