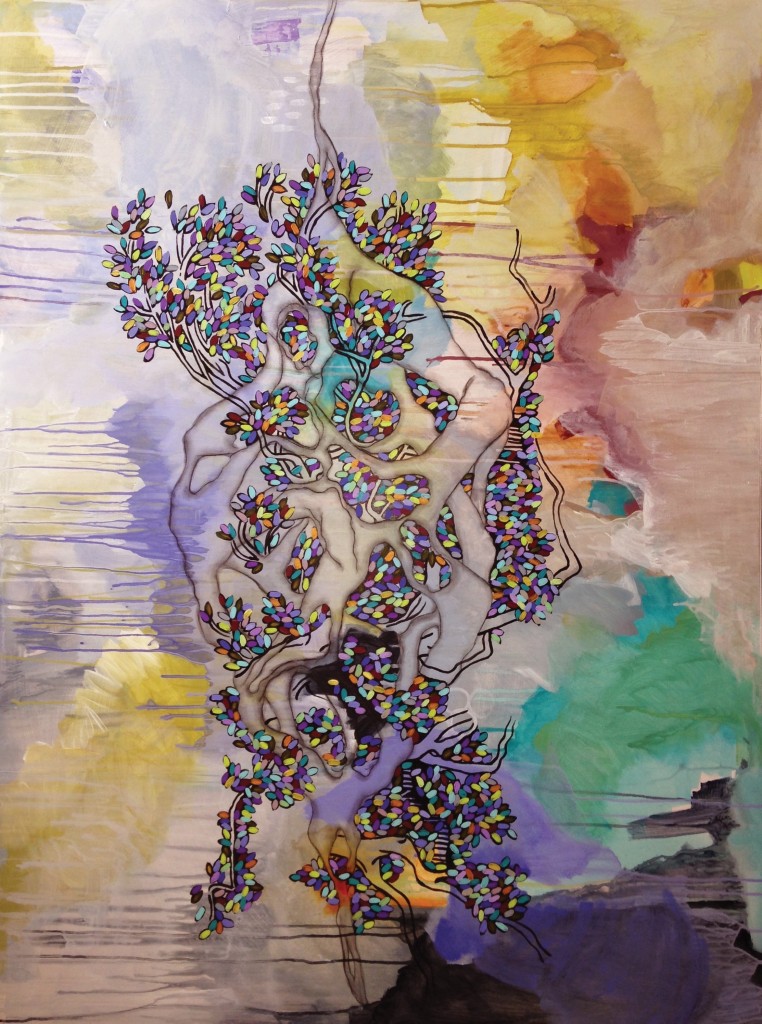 As Jacksonville's art scene continues to grow, Jacksonville International Airport (JAX) and Jacksonville International Airport Arts Commission (JIAAC) both play an important role in exposing travelers to local artists. Currently featured in the airport's Haskell Art Gallery is the work of Anne Oliver.
In a short interview with Anne, she described her work as having the "same theme with a different approach." As you walk through the gallery, you will see her abstract work as well as many beautiful depictions of trees and nature. In her series entitled, "Universal Connections", the common theme is humanity. In exploring these 'intersections of humanity', she focuses on the many similarities that we have, in contrast to the emphasis that is so often put on our differences.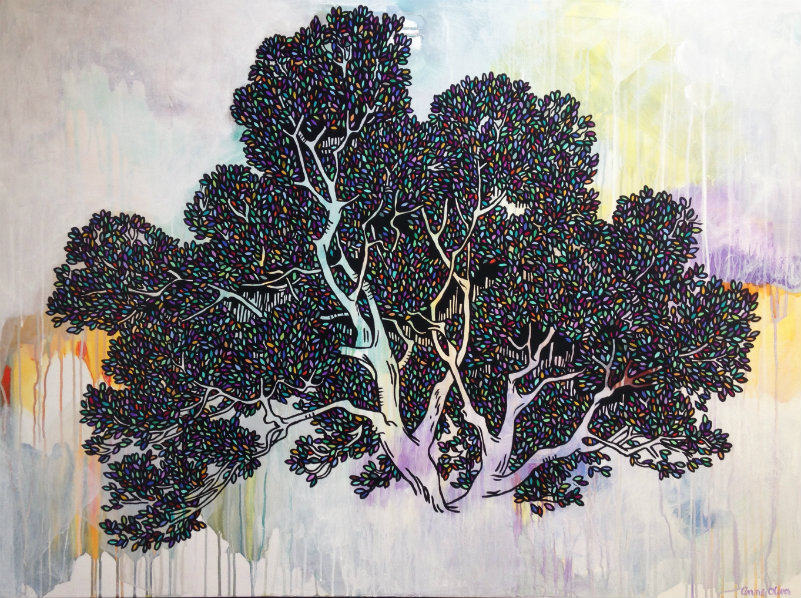 "We are tied together by the common thread of our emotions and the constant flux of life," Oliver said. Coming from an architectural & interior design background, you can see that some of that structure and precision shows in her work.
Even though she has only been a full time artist for a couple of years, she has a story that resonates with many of us. After school, marriage, a career, and two daughters to raise, she found herself faced with an important lesson of teaching her daughters to go after everything that their heart's desire, and yet, she wasn't living it herself. She then had the realization that she couldn't tell them to pursue their dreams, and reach for the stars and moon, when she herself hadn't pursued that which she was called to do. It was then that she took a leap of faith and focused solely on her art.
Anne works out of her home studio in North Florida, and has exhibited her work in both solo and group exhibits. Her artwork can be found in both public and private collections throughout the U.S., Canada and Japan.
You can learn more about Anne Oliver at her website, www.annemarieoliver.com. Her artwork will be on display at the Haskell Art Gallery through June.