By Wendi Howard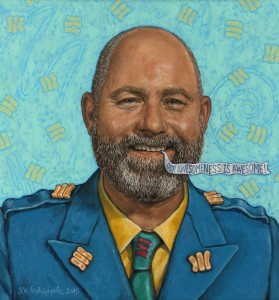 What is the first thing that comes to mind when thinking about an airport terminal? It's probably not locally curated art. But, if you're traveling through Jacksonville International Airport (JAX), you'd be hard pressed to miss the beautiful art throughout the terminal building.
The Jacksonville International Airport Arts Commission (JIAAC), formed in 1995, works diligently to bring rotating exhibits as well as permanent large-scale pieces of art to our terminal. In fact, our art program was one reason JAX was called "the best airport in the country" by CNN's Erin Burnett after she spent some time in our terminal.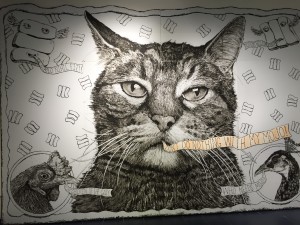 The Haskell Gallery, which is located pre-TSA security, is just one of the outstanding displays of art you can find at JAX. The exhibits rotate on a quarterly basis, and the Gallery's most recent offering was created by Jeff Whipple.
The exhibit, entitled "Weirdness and Beauty", was meant to give viewers the ability to see what they want and make their own opinions as to what the art is saying about the meaning and purpose of life.
Jeff Whipple's art is geared to "engage viewers in imaginative contemplations about the weirdness and beauty of our brief appearance in the infinity of time". Each piece contains a three-line motif that Whipple created in the early 1980s to make his compositions appear planned and organized. He uses three lines because three repetitions of an element is a recognizable pattern and that implies a definite design.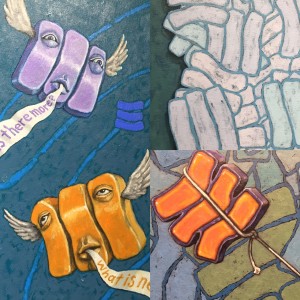 Whipple is from Jacksonville, Florida, and has a gallery called MetaCusp Studios in Riverside. He has won numerous awards in drawing, painting, printmaking, sculpture, video, photography and playwriting, and has 82 solo exhibits in galleries, colleges and museums. He has taught at many colleges throughout the U.S. and currently teaches at the University of North Florida.
For more information about the JAX art program, please visit www.jiaarts.org.