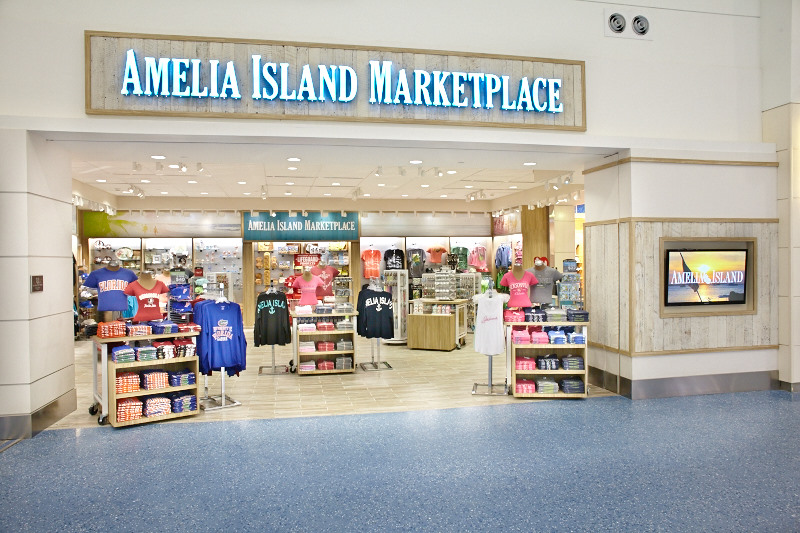 The next time you're in Concourse C, you might notice a significant change. Namely that the New York Times Bookstore is now the Amelia Island Marketplace.
It's one of several in-terminal renovations travelers can expect to see over the next year as concessionaires and retailers update their locations. Other recent renovations include updates to InMotion Entertainment (also located in Concourse C), as well as the post-security Starbucks Food Court. For some locations these changes might mean minor updates to current stores while for others it means a complete overhaul – as is the case with the Amelia Island Marketplace.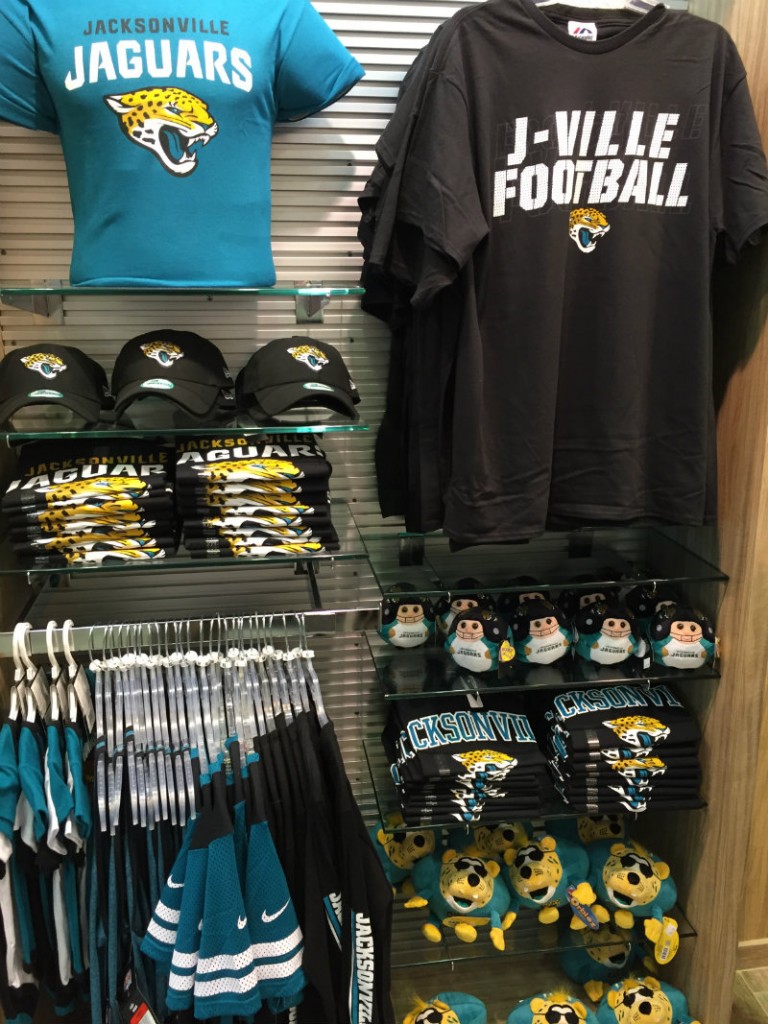 A quick stroll through the marketplace reveals a wealth of Amelia Island clothing, souvenirs and collectibles for purchase. But Amelia Island isn't the only community featured in the store. Jacksonville souvenirs, as well as apparel from the local sports teams including the Jacksonville Jaguars, Florida Gators, Florida State Seminoles and the Jacksonville Suns are also in the store.
The Marketplace also provides one last look at Amelia's many offerings with a video displayed on monitors inside and outside the store. The video highlights the island's beautiful beaches, golf courses, festivals, tours, fishing expeditions, historic culture, and more. Special thanks to the Amelia Island Convention and Visitors Bureau for providing the footage.
For partnership opportunities with the concessionaire that manages Amelia Island Marketplace (as well as 850 other airport stores and restaurants), Paradies Lagardère, please contact their corporate headquarters at 404-344-7905 or visit the "Partner with Us" page on their website.