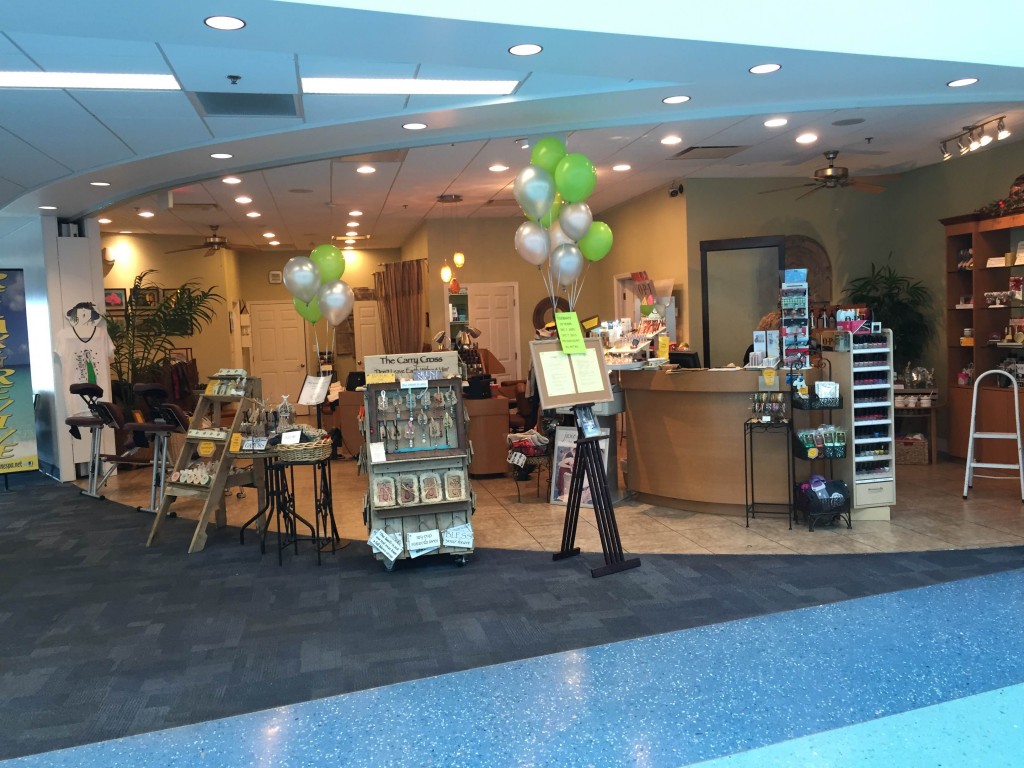 If the mere thought of flying makes your muscles ache, Ann Hill has a solution. Ann is the owner/operator of Comfort Zone Spa, which is celebrating its 10th anniversary at Jacksonville International Airport (JAX).
There are currently two Comfort Zone locations in the terminal – one pre-security near Starbucks and another post-security near the Delta Sky Club. Each location offers spa services such as foot and table massage, manicures, pedicures, facials and waxing services.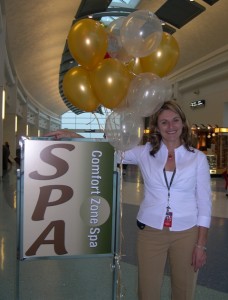 The concept was initially born in October 1998, when Ann participated in a 30-day trial at the airport. At the time, she had only a seated massage kiosk and an idea: that passengers wanted a place to be pampered before a long travel day.
Fast forward to 2005 when Ann's idea turned into a full service day spa. Since then she has opened a second location in Palm Beach International Airport. Her team has worked to create an oasis of peace and tranquility where few would expect it. That atmosphere has helped them build a base of repeat customers through the years.
Another significant reason for the years of continued success is the dedication of her staff. Many of them have worked with her for years.
So, what's the future have in-store? Ann will be expanding her pre-security location into a boutique that also sells locally made products such as jewelry. The expanded location will open in the spring of 2016.
So the next time you need to relax before your next trip, stop by Comfort Zone Spa for some pre-flight pampering.