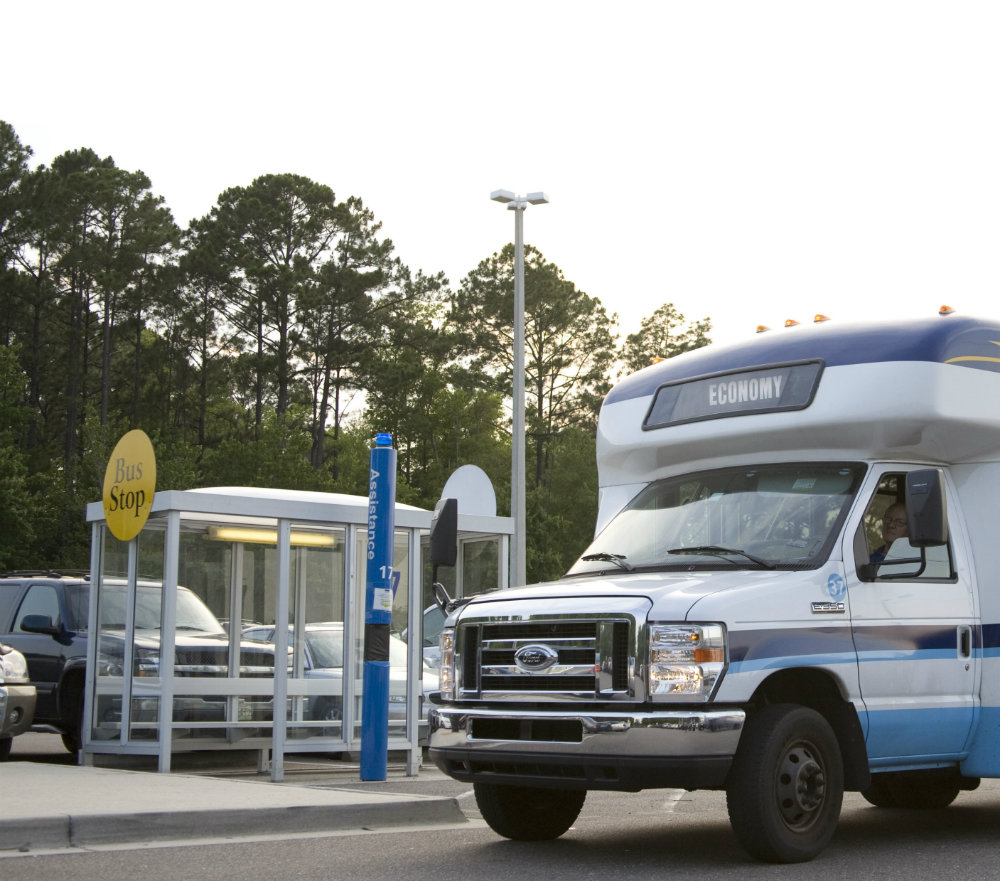 Economy Lot 2 (E-2) is closing January 30, in preparation for installation of a new parking system. The closure is expected to last several months.
Once all vehicles exit the lot, crews will clean up storm and other debris before the project begins in March.
Signage placed along Pecan Park Road will direct customers to park in Economy Lot 1 (E-1), which has ample parking spaces available. Free shuttle service between E-1 and the terminal will continue to operate as normal.
E-2 is the first of JAX's six public parking facilities to receive the system overhaul. Improvements include replacement of all gates and equipment, integration with SunPass and easy payment using either a pay-on-foot station in the terminal or upon exit. In addition, a new License Plate Recognition (LPR) System will confirm actual parking time in the event of a lost ticket.
Anyone with questions or concerns may call the parking office at 904.741.2277.