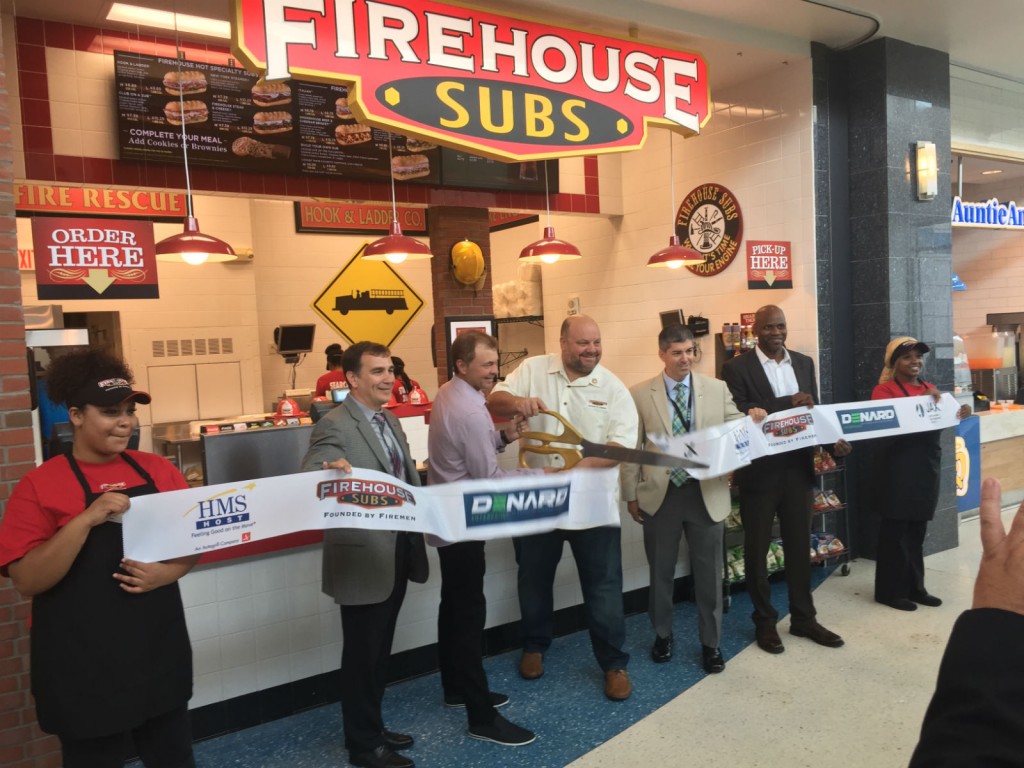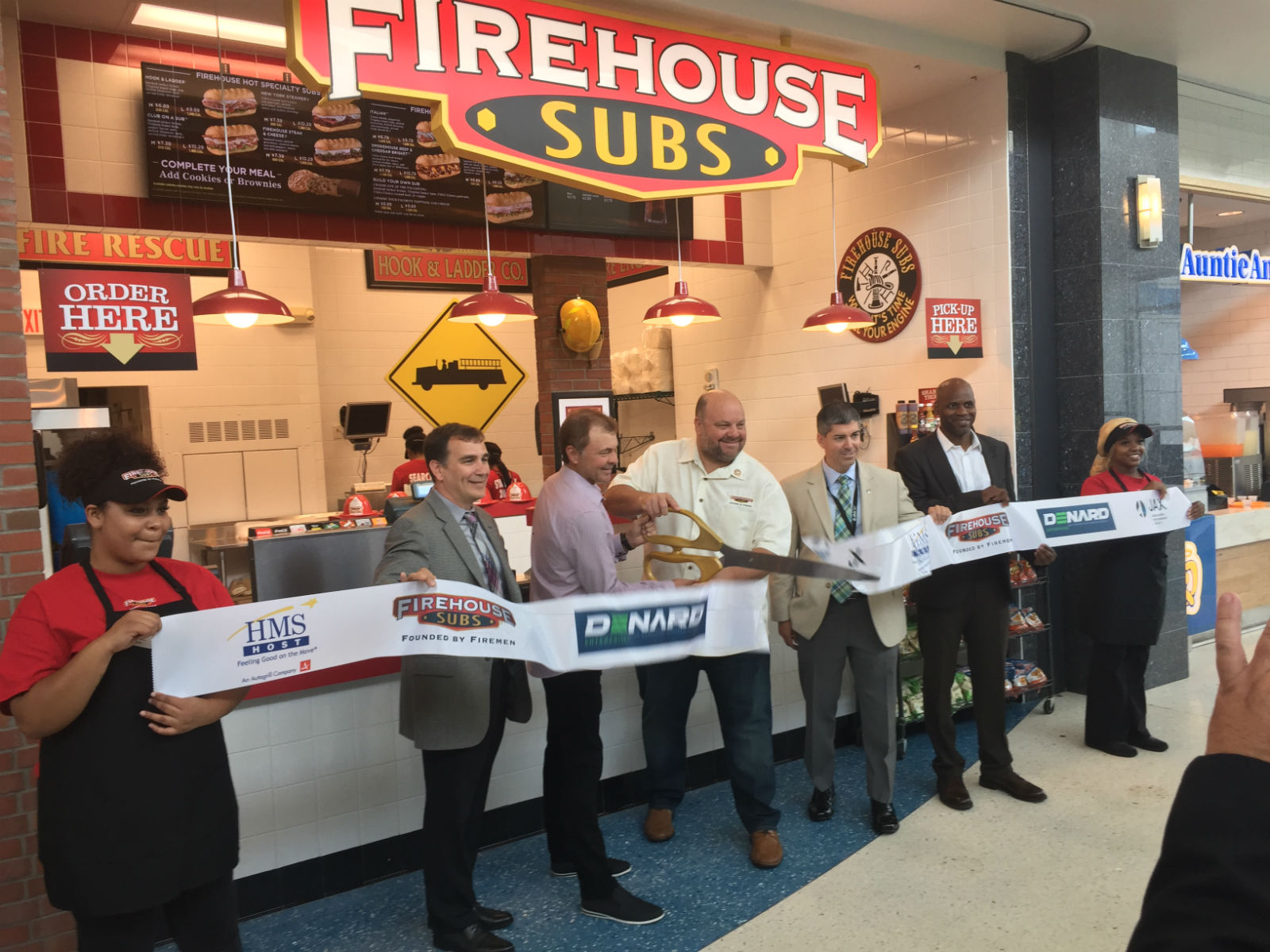 Firehouse Subs is now officially open for business at Jacksonville International Airport (JAX). Located in the post-security food court, this opening by restaurateurs HMSHost and Denard Enterprises Inc. is Firehouse Subs' first location in an airport.
In another first, travelers who find themselves at JAX before lunchtime will also be able to try Firehouse Subs' first breakfast menu. The new breakfast options include a variety of egg and cheese sandwiches with pastrami, ham, bacon, or steak. Guests with vegan and gluten-free diets can opt for Earnest Eats Oatmeal with cranberry, almond, and flax.
"HMSHost, along with our joint venture partner Denard Enterprises Inc., is very excited to celebrate the opening of such a popular brand as Firehouse Subs at JAX. With this opening, we are continuing to enhance the airport's food options with the most desired dining choices in the industry," said HMSHost Vice President of Business Development Stephen Douglas. "In addition to great subs, the local connection Firehouse Subs has with Jacksonville makes it the perfect new dining option for the airport."
The airport location's opening brings a unique piece of Firehouse Subs and Jacksonville Fire and Rescue Department's (JFRD) history full-circle. Prior to opening their first restaurant, Firehouse Subs founders Chris and Robin Sorensen served as firefighters with Aircraft and Rescue Firefighting at Jacksonville International.
"This is a milestone accomplishment for our brand, and a goal my brother Chris and I have worked hard to achieve since we opened the first Firehouse Subs restaurant nearly 23 years ago," said Firehouse Subs Co-Founder Robin Sorensen. "We're thrilled to serve guests at our hometown airport, but most importantly, we're proud to support through our Foundation the first responders who work daily to protect travelers' safety."
"We couldn't be happier that Firehouse Subs' first airport location is in their hometown," JAA Steve Grossman said. "Firehouse and the recent opening of PGA Tour Grill highlight some of our region's most notable brands, giving travelers a sense of place when flying through JAX."
In addition to PGA Tour Grill and Firehouse Subs, HMS Host opened an Auntie Anne's in the post-security food court. Chili's Too is also expected to get a remodel starting in the third quarter of 2017.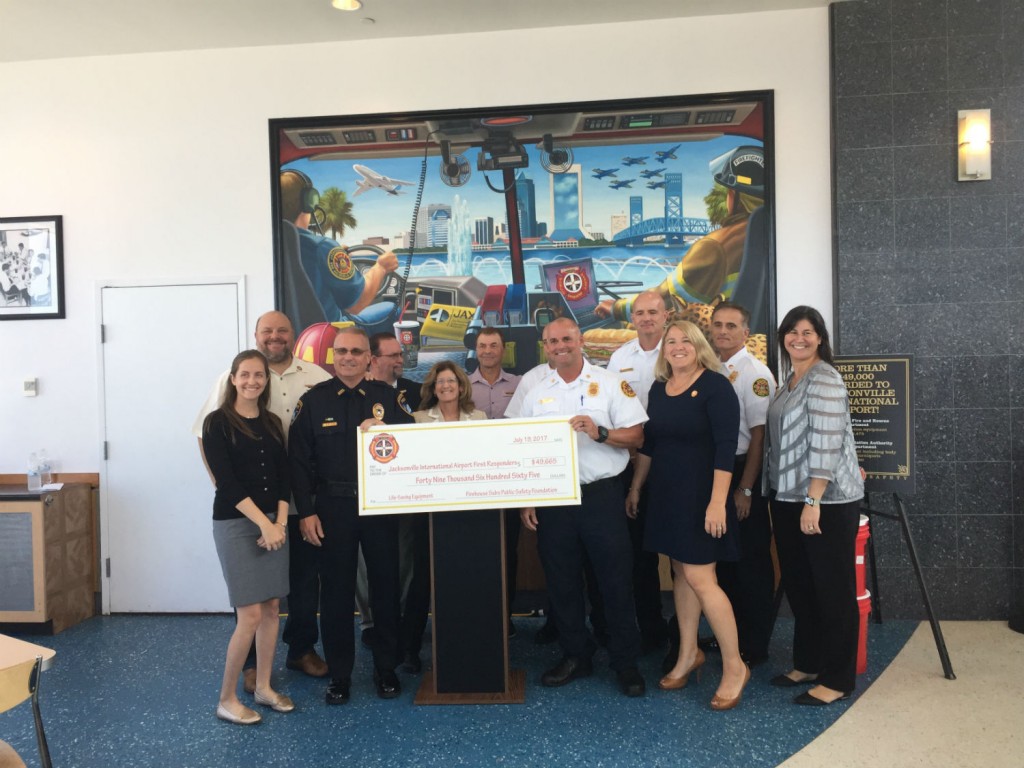 While Firehouse soft-opened in early July, the official ribbon cutting was held on Wednesday, July 19. At that ceremony, the non-profit Firehouse Subs Public Safety Foundation® awarded extrication tools worth $28,475 to JFRD, and protective equipment including body armor and tourniquets worth $21,190 to the JAA. The Foundation's mission is to which provide funding, life-saving equipment and educational opportunities to first responders and public safety organizations nationwide.