Earlier this year, three Jacksonville Aviation Authority Police Department Officers received the Jacksonville Fire/Rescue Department Award of Merit with Life Saving Medal for their heroic efforts to revive an airport passenger in 2018.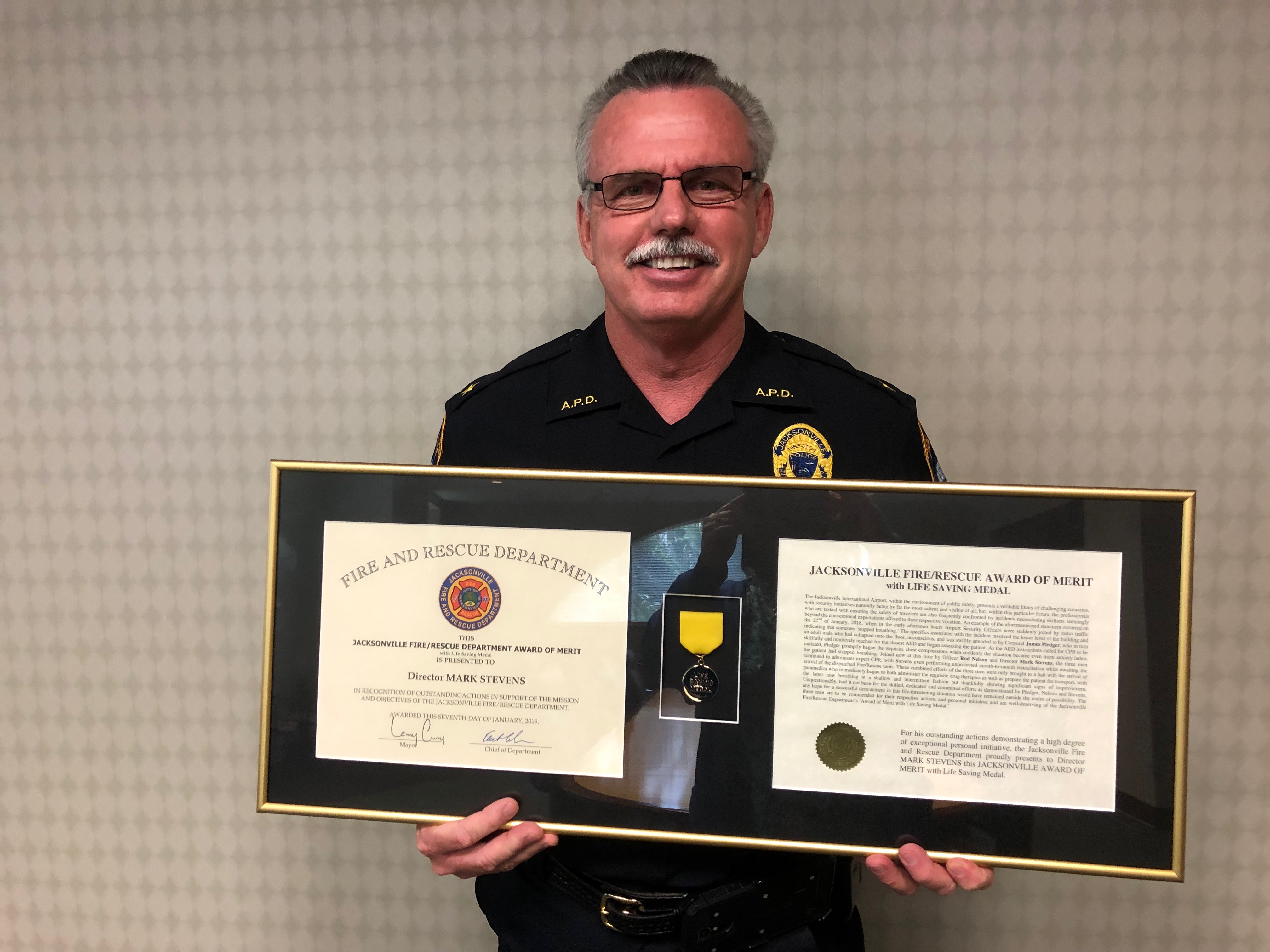 Director Mark Stevens, Sergeant James Pledger and Officer Rod Nelson were alerted to a male passenger who had collapsed, unconscious, on the floor.
Sergeant Pledger reached for the closest AED machine and began assessing the patient. He subsequently began CPR as instructed by the AED, when the patient stopped breathing. Joined by Director Stevens and Officer Nelson, the three continued to administer CPR, and Director Stevens began performing mouth-to-mouth resuscitation until a Fire/Rescue unit arrived on the scene.
As a result of their actions, the patient's life-threatening situation was stabilized.
The three were recognized during an April ceremony at JFRD Headquarters.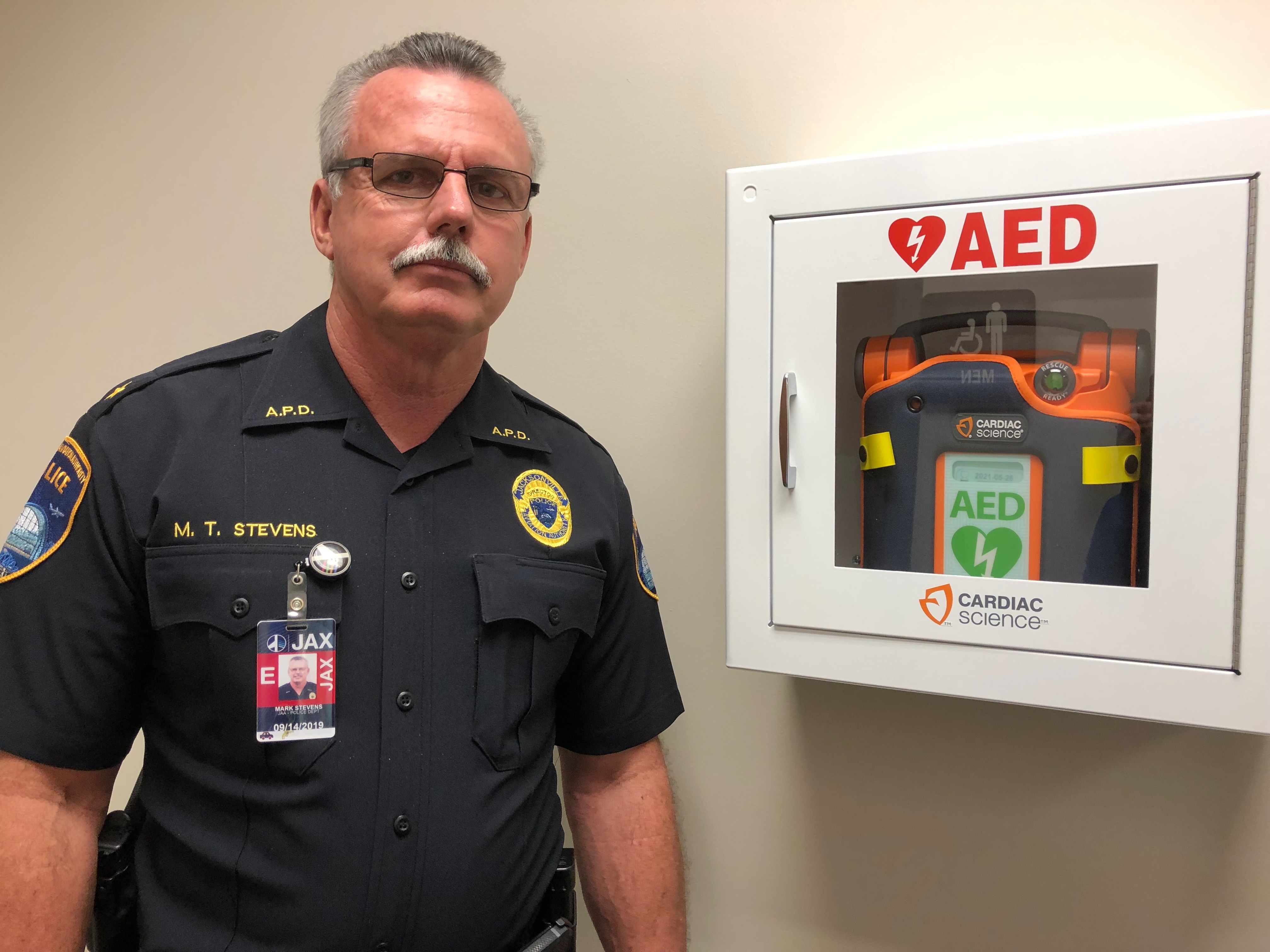 There are 16 AED devices located throughout the airport terminal. In addition, each of the 20 JAA police vehicles carry the life saving equipment.
For the past 9 years, AEDs were used at least once a year during medical emergencies in the terminal.