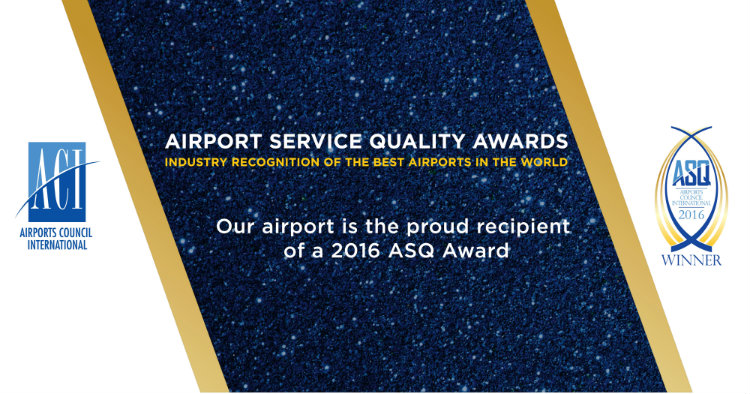 The Airports Council International (ACI), the trade association of the world's airports, announced the winners of the 2016 Airport Service Quality (ASQ) Awards and JAX Airport ranked first among North American Airports for Customer Service.
JAX also ranked third worldwide for ASQ's "Best Airport by Size" in the five to 15 million annual passengers category. This marks the first time JAX received this distinction.
"These awards validate our team approach to customer service where the entire airport community has a stake in our travelers' experience," Jacksonville Aviation Authority CEO Steve Grossman said. "It also confirms the value of listening to our travelers and adapting to their needs."
The ASQ program is unique as the airport industry's only global benchmarking program measuring overall satisfaction of passengers at the airport. Implemented at over 320 airports worldwide, the ASQ is a statistically-valid survey of passengers at the airport. The in-depth survey covers 30 areas of the customer service experience including check-in; security; wayfinding; food & beverage; and more. The resulting database allows for a comprehensive analysis of the customer service experience at each participating airport.
2016 ASQ results place ASQ Awards winners among the world's best airports for the quality of their customer service experience.
JAX tied with Indianapolis and Toronto Billy Bishop Airports for first place among North American Airports. JAX also tied with Amman, Chiang Mai, Cochin, and Indianapolis Airports for third place in the best airport by size category.
For ACI's full press release, please click here.