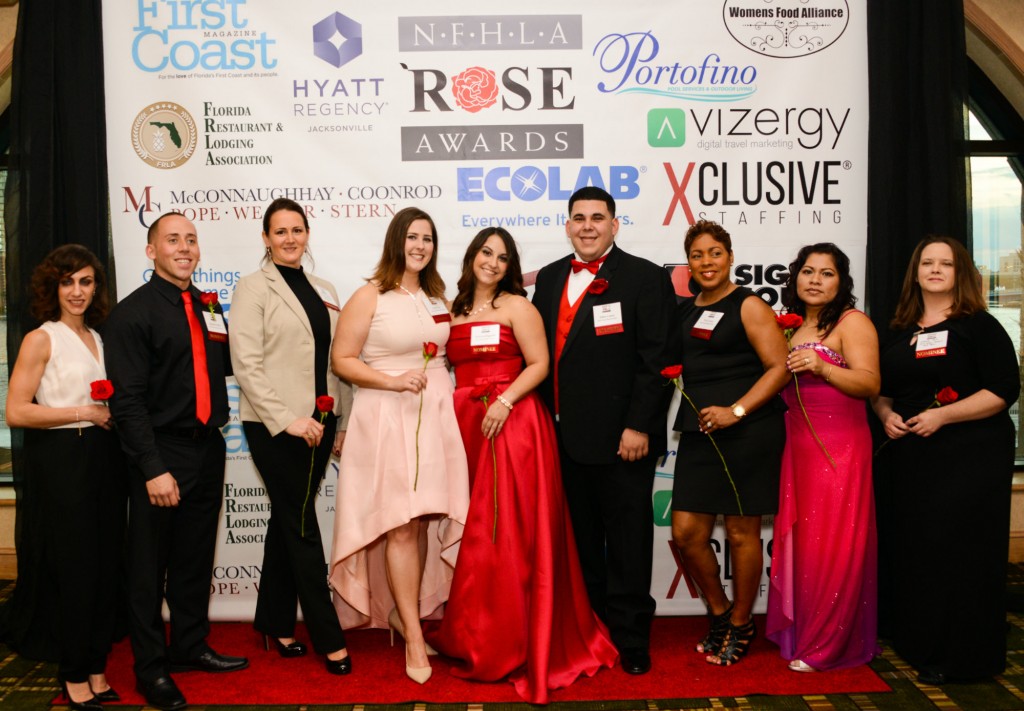 Nine years ago, the North Florida Hotel & Lodging Association (NFHLA) board members had the idea to host an award show to highlight the many incredible men and women who work on the front lines in a variety of customer service careers. The ROSE Awards (Recognition of Service Excellence) is the premier, annual event of the NFHLA. The event is modeled after the most popular award shows that we all know and love, and gives these exceptional employees a time to feel appreciated and be rewarded for their exemplary customer service that might go unnoticed on a daily basis.
This year, the event was held on February 21st at the Hyatt Regency Jacksonville Riverfront in downtown Jacksonville. There were more than 500 managers and special guests in attendance, and over 100 nominees.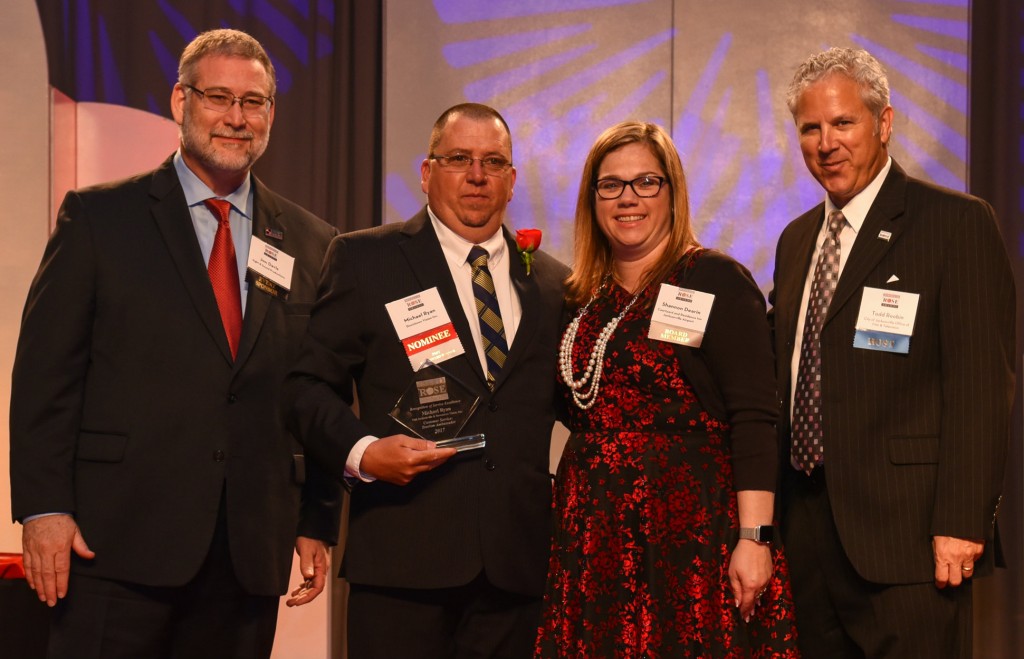 Michael Ryan received the Customer Service: Tourism Ambassador award for his outstanding efforts as a Destination Experience Specialist at the Visit Jacksonville Airport Visitor Center in the Jacksonville International Airport. One evening, a group of 21 soldiers flying to Houston ended up being stranded at the airport and were prepared to sleep on the floor until they could catch a flight the next morning. Upon hearing this news, Mr. Ryan took it upon himself to find free accommodations for the soldiers for the night.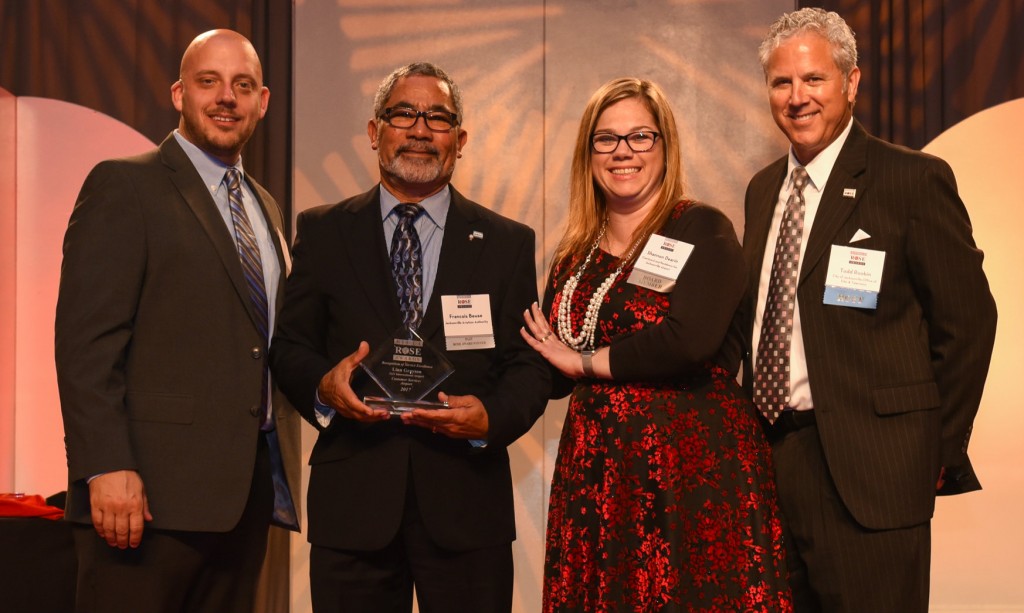 Linn Grayson, a Volunteer Ambassador at the Jacksonville International Airport, won The ROSE Award for Customer Service: Airport. Linn was recognized for the way he consistently ensures passengers are well taken care of while at the airport. Whether it's a rare airport-wide event or the daily personal crisis of a single person, Linn gives of his time and assistance until the situation is resolved and passengers can happily go on with their day. This is the kind of customer service that makes JAX an outstanding airport! Linn wasn't able to attend the awards, but his Manager, Francois Beuse, gladly accepted the award on his behalf.
Congratulations to all of the winners of the 2017 Rose Awards! For more information on the ROSE Awards, please visit the North Florida Hotel & Lodging Association website.