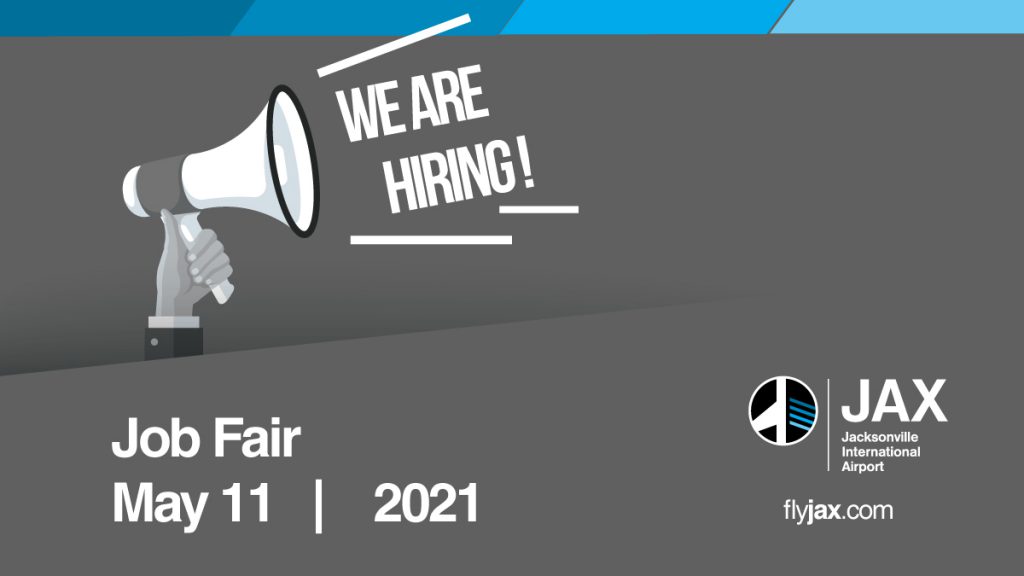 More than 20 companies doing business at Jacksonville International Airport (JAX) will participate in a job fair on Tuesday, May 11.
WHEN:
Tuesday, May 11
10 a.m. – 2 p.m.
WHERE:
DoubleTree by Hilton Jacksonville Airport
Ballroom
2101 Dixie Clipper Drive
Jacksonville, FL 32218
WHO:
American Airlines, Avis Budget Rental Cars, AvMax Aircraft Maintenance, Comfort Zone Spa, Doubletree Hotel, Enterprise Rental Cars, FedEx Express, Florida Cleaning Systems, Golden Gate America, Hertz Rental Cars, HMS Host Food and Beverage, Hyde Park Hospitality (The Club JAX), Insight Gift Shops, Paradies Shops Retail Concessions, PrimeFlight Aviation Services, Prospect Airport Services, Quantem Aviation, Sheltair Aviation, Signature Flight Support, SP Plus Parking and the Transportation Security Administration (TSA).
"As air travel continues to increase, companies are staffing up to meet the demands of passengers," Jacksonville Aviation Authority CEO Mark VanLoh said. "This job fair offers those looking for an exciting airport career the opportunity to interview with businesses operating at JAX."
Participating businesses are hiring for a wide range of positions both inside and outside the terminal. These jobs run a wide gamut from ramp agents, TSA security officers, and rental car associates to aircraft mechanics, restaurant bartenders/servers, and baggage handlers.