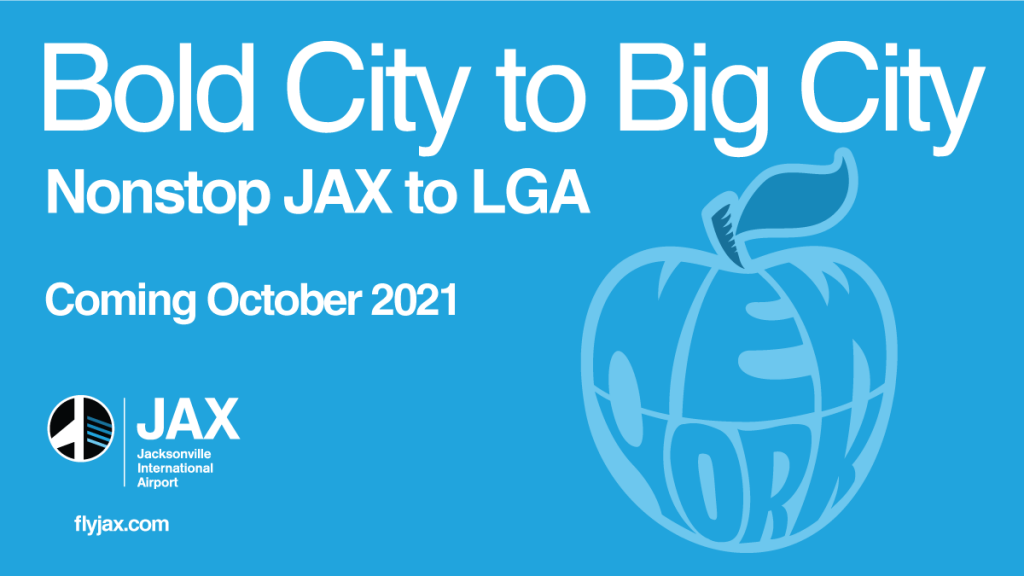 JetBlue Airways will offer new, nonstop flights from Jacksonville International Airport (JAX) to New York's LaGuardia Airport (LGA) starting in October 2021, the airline announced in a press release today.
Once the service starts,. JetBlue currently offers nonstop service to John F. Kennedy International Airport (JFK) and Newark Liberty International Airport (EWR).
"New York is one of the most popular destinations on the East Coast for Northeast Florida travelers," Jacksonville Aviation Authority (JAA) CEO Mark VanLoh said. "Whether traveling for business or pleasure, passengers now have more options and will see lower fares."
Today's announcement comes shortly after JetBlue expanded its presence at JAX. The airline began providing new nonstop flights to Los Angeles International Airport (LAX) on March 25.
For fares, reservations, comprehensive flight schedules and more information, visit https://www.jetblue.com/.
###