Preparedness. It's anticipating what can go wrong, and developing a plan to minimize the impact and get back to normal as quickly as possible when things do go wrong.
The Jacksonville International Airport (JAX) recently held an emergency response drill to practice for just such an event.
After months of planning and coordination with agencies including Jacksonville Sheriff's Office (JSO), Jacksonville Fire & Rescue Department (JFRD), Federal Bureau of Investigation (FBI), Transportation Security Administration (TSA) and the University of North Florida Police Department, an active shooter drill unfolded in the middle of the night.
Eighty-seven volunteers, most of whom represented JSO, UNF, FCSJ, JEA and Orange Park High School's Raiders Health Academy, arrived at the staging area about 3 hours before the actual drill began.
By a random drawing of names, 15 were chosen to receive wounds. Their prosthetic injuries and realistic makeup were applied by Rebecca Marshall and Allison Bullard.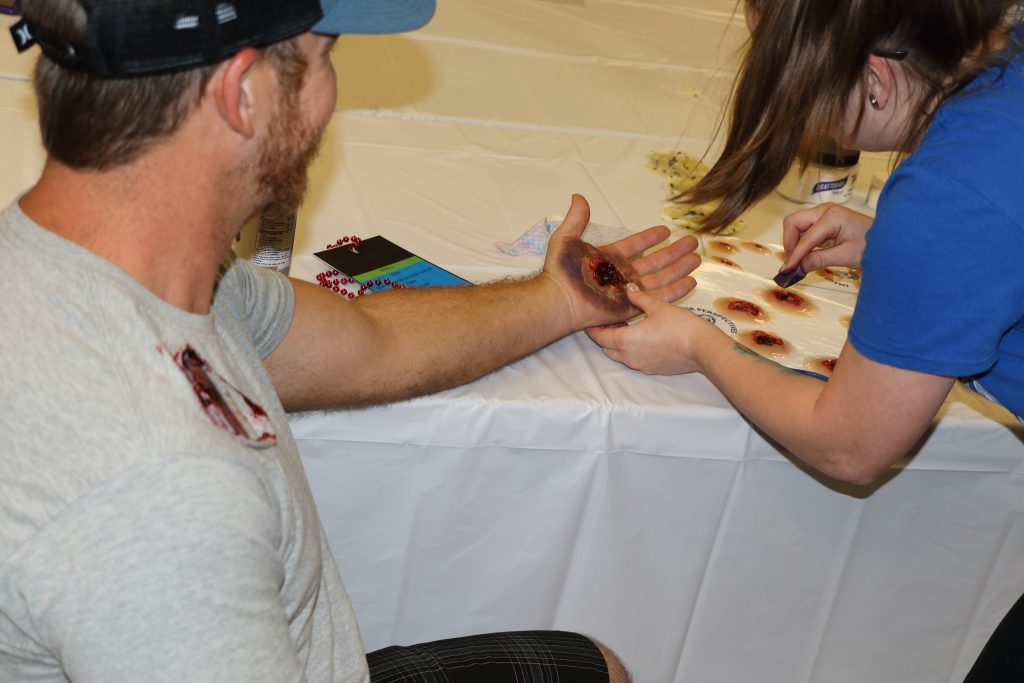 Volunteers then received a safety briefing and specific instructions on their role as victims during the drill.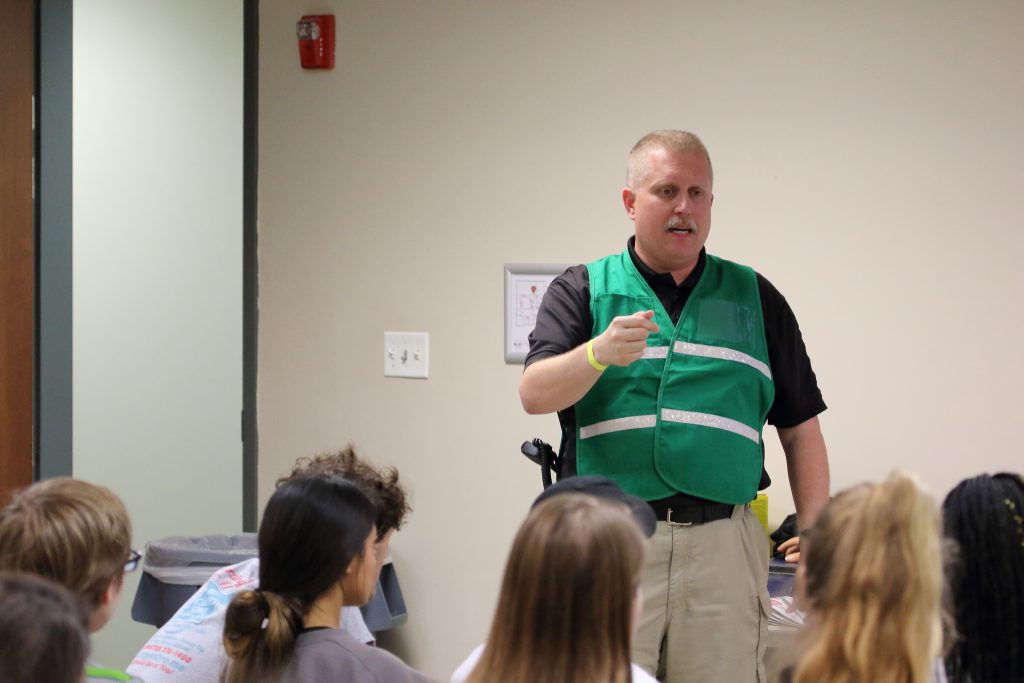 Additionally, they received Stop the Bleed training by Jennifer Silvey, Emergency Preparedness Coordinator for UF Health Jacksonville. They learned techniques that can be used to handle emergency hemorrhages.
When the time for the drill arrived, the volunteers underwent security screening before boarding a bus that took them to the terminal.
The drill proceeded as planned, and included the departure curb, ticketing and center courtyard of the terminal.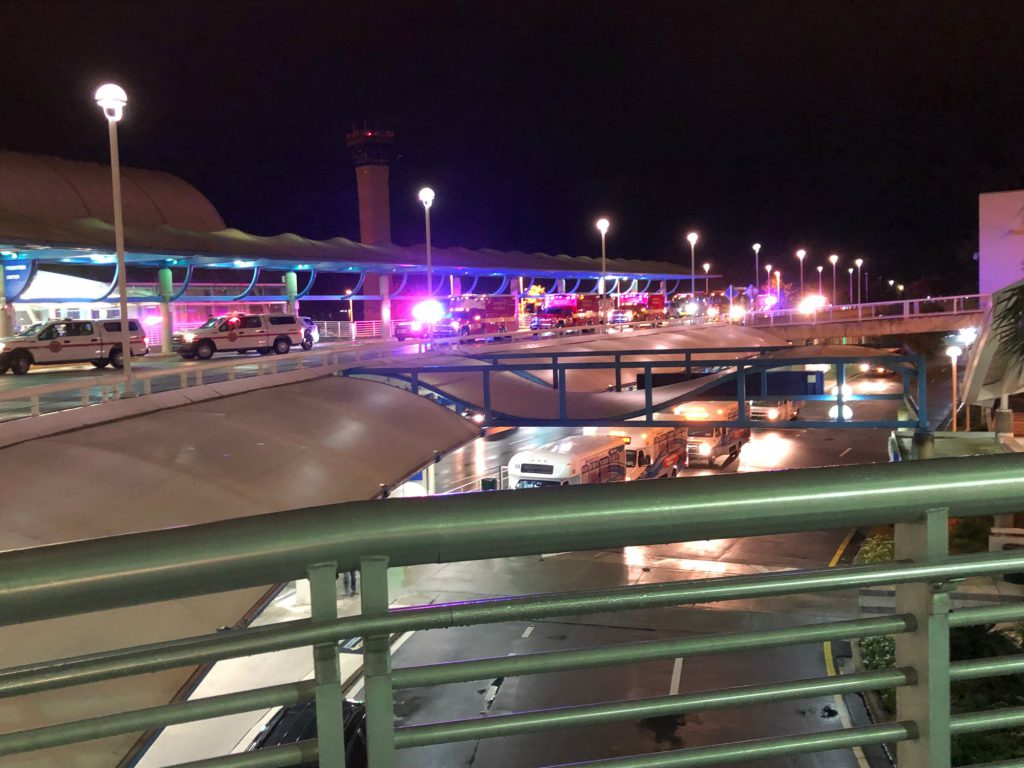 First responders began arriving at the scene. A total of 56 units entered the drill area to deal with the simulated panic, chaos, wounded volunteers and the suspect.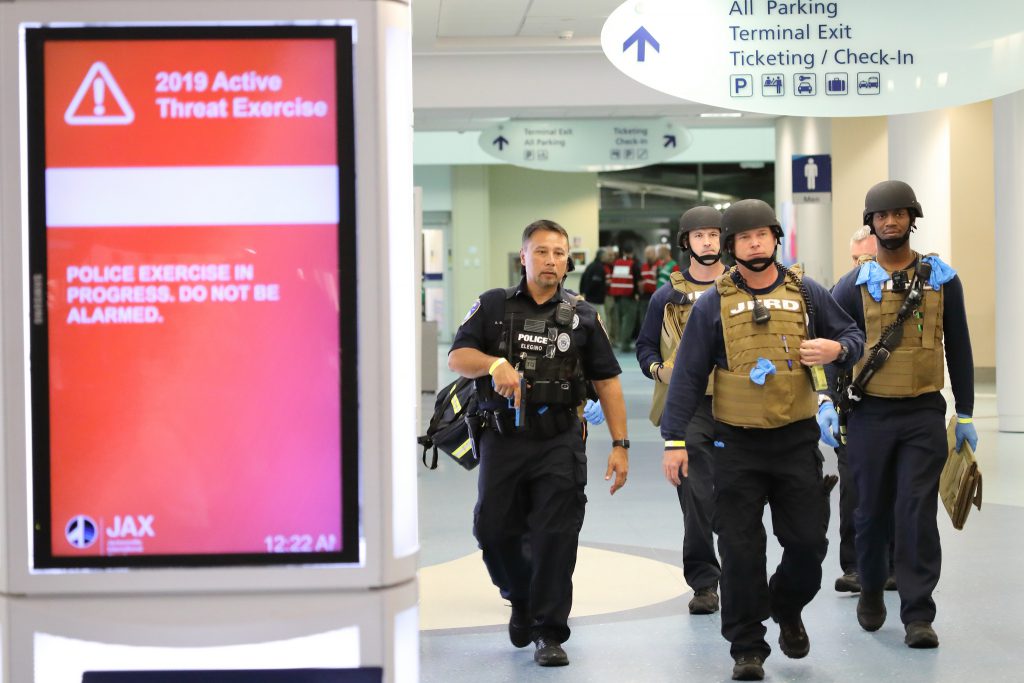 Evaluators and safety officers observed the entire process to make recommendations on areas of improvement, and commend the things that went well.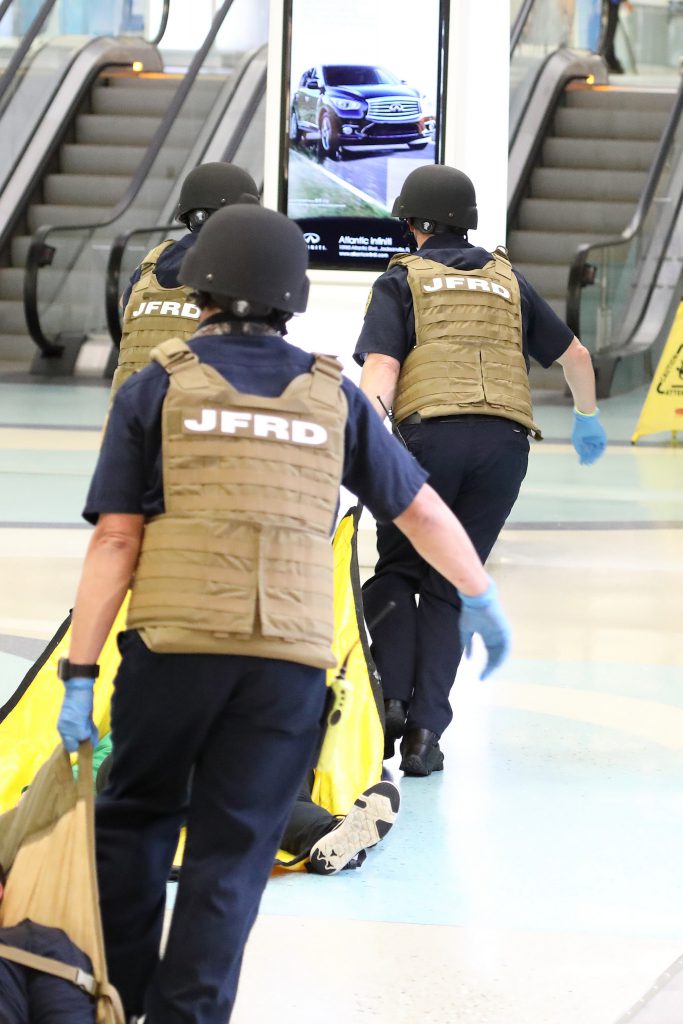 The Jacksonville Aviation Authority is extremely grateful for all the agencies and volunteers who gave so much of their time and resources to ensure this exercise was a success.
While we all hope they never have to put these tactics to use at JAX, it's a great comfort knowing that if the worst happens, our partners are prepared to protect our traveling public.