The Jacksonville Aviation Authority (JAA) is launching "JAX Airport Cares," a program designed to protect the health and safety of passengers when traveling through Jacksonville International Airport (JAX) and minimize the spread of COVID-19, prior to the summer travel season.
"Aviation is one of the industries hardest hit by the COVID-19 pandemic," JAA CEO Mark VanLoh said. "Before people will travel again, they need to have confidence that airports, airlines and TSA are doing everything we can to protect them."
While many procedures were in effect at the start of the COVID-19 crisis, these enhanced protective measures are currently in place for the well-being of travelers:
• Frequent cleaning of high-touch areas throughout the terminal: Janitorial staff adhere to CDC guidelines for cleaning, utilize CDC recommended cleaning solutions, and conduct frequent disinfection of high-touch areas.
• Stand-alone and wall-mounted hand sanitizers: Stand-alone and wall-mounted hand sanitizers have been installed in strategic locations throughout the terminal.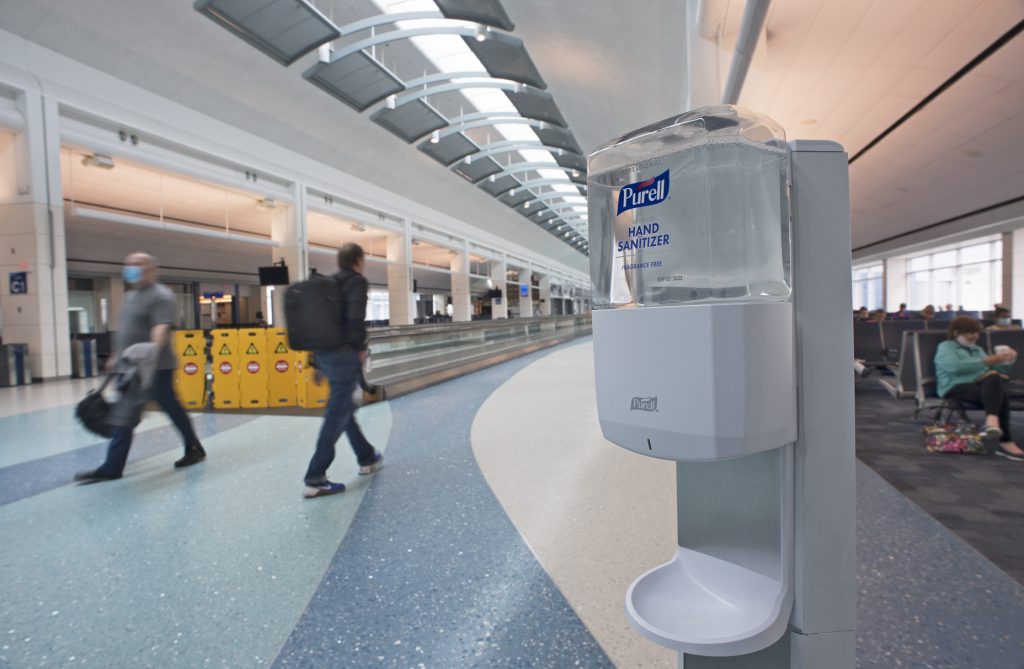 • Electrostatic fogger disinfection: Disinfectant will be applied throughout the terminal, including the boarding gates, passenger loading bridges, baggage claim and other areas accessible to the traveling public multiple times over the next four months.
• Economy lot closures and price reduction in garages and daily surface parking: All three Economy Lots remain closed to prevent potential spread of COVID-19 on shuttle buses. While closed, prices are drastically reduced in the hourly/daily garage and daily surface lot.
• Plexiglas barriers at ticketing, information desk and gates: Plexiglas screening barriers (or sneeze guards) are being installed at ticket counters, the information booth and other airport locations where employees have direct contact with the public.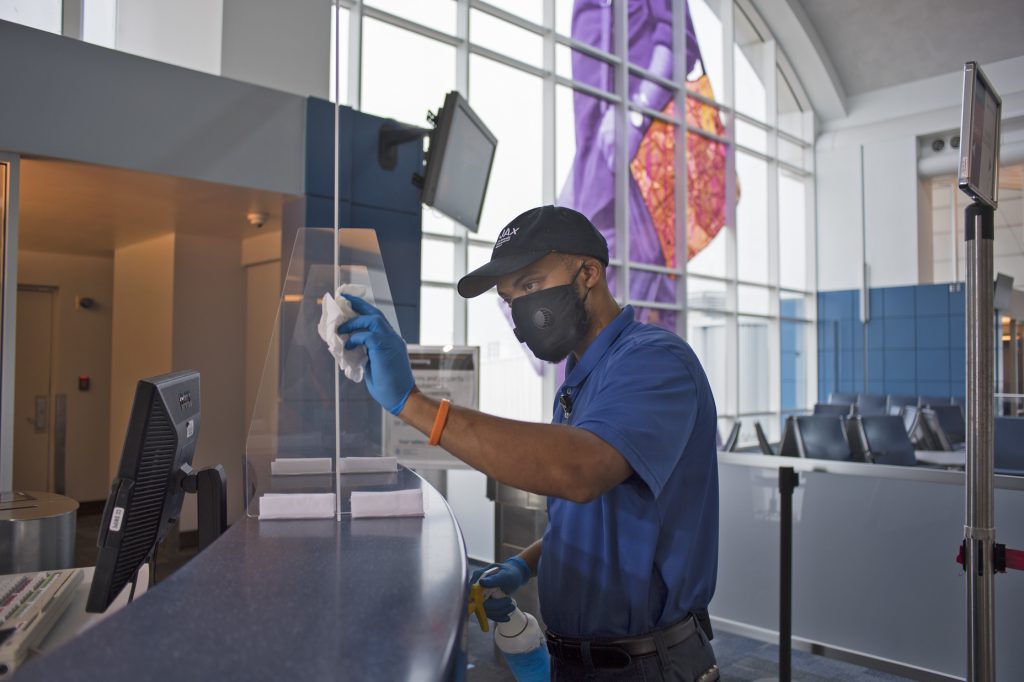 • Constantly encourage social distancing: TSA, airlines, and JAA staff are working together to separate passengers in all cue lines utilizing signage, stanchions and public announcements to continue social distancing requirements.
• Mandatory temperature checks for JAA employees: JAA employees are required to have temperature screening conducted prior to starting work shifts.
• Reduced seating at restaurants and food courts: Seating at open restaurants and the food court areas have been removed to limit crowding and promote social distancing.
• Increased fresh air due to adjustments in our air conditioning units: Systems have been adjusted using our Building Automated System (BAS) to provide increased fresh air.
The JAA will partner with airlines and TSA on ensuring a safe travel experience through the terminal. In a recent press release, TSA issued updated security procedures expected to roll out nationwide by mid-June.
"In the interest of TSA frontline workers and traveler health, TSA is committed to making prudent changes to our screening processes to limit physical contact and increase physical distance as much as possible," said TSA Administrator David Pekoske. "We continue to evaluate our security measures with an eye towards making smart, timely decisions benefiting health and safety, as well as the traveler experience."
Anyone flying through Jacksonville in the near future is encouraged to visit the JAX website at www.jaxairportcares.com to learn what the airport, TSA, and airlines are doing to reduce the risk of COVID-19 exposure while traveling.