Been thinking about signing up for TSA Precheck, but just been too busy traveling? Well, for a two week period,  you can schedule an appointment at a temporary office in Jacksonville International Airport*: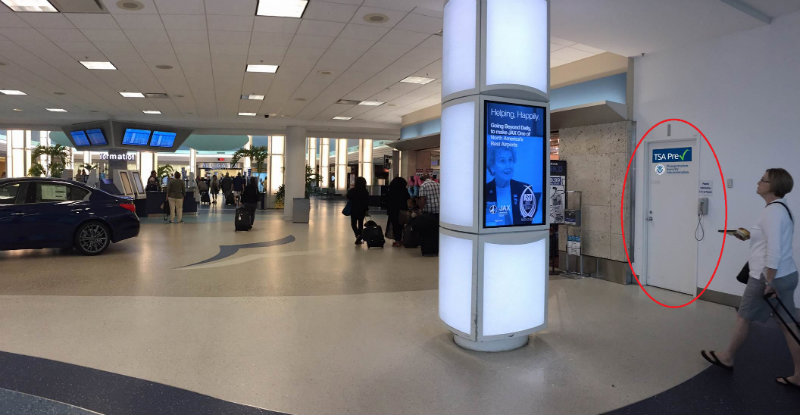 October 24-28 – 7:00 a.m. to 4:00 p.m.
October 31 – November 2 – 10:00 a.m. to 7:00 p.m.
November 3-4 – 8:00 a.m. to 5:00 p.m.
You'll still need to start the application process online. Once you've selected a time for your appointment to present your certified documentation and get fingerprinted, stop by the JAX TSA Precheck office located in room AS 203, next to the information desk.
While the appointment won't take long and can easily be done before you catch a flight the same day, you won't be completely enrolled in Precheck until after you receive your Known Traveler Number (KTN), which could take several weeks. Still, that may be your last time traveling without the convenience of TSA Precheck!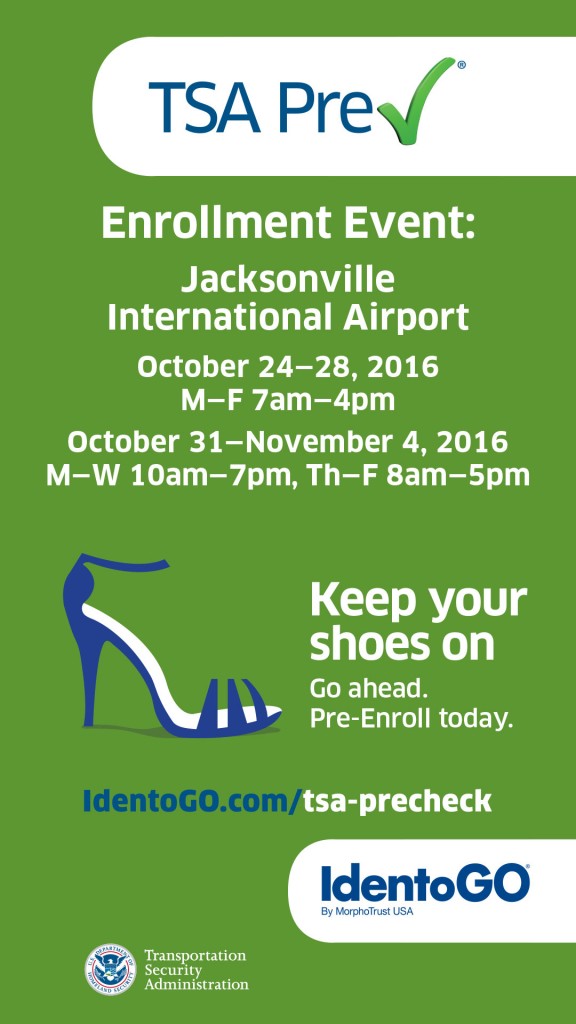 *Parking will NOT be validated.