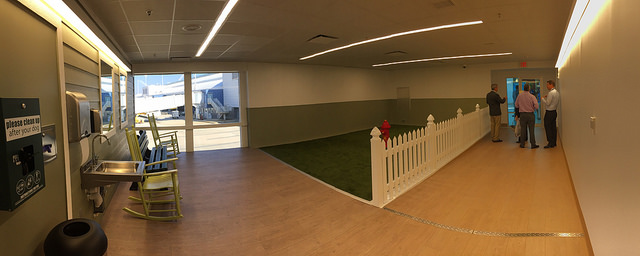 If you have ever traveled with a pet or service animal, you know that it can be stressful. Logistics can be tricky, including finding a place for your furry friend to "go" once you've passed through the security checkpoint. The staff at Jacksonville International Airport (JAX) has made it a bit easier to handle by adding a brand new Service Animal Relief Area for your pups.
The Jacksonville Aviation Authority (JAA) partnered with the Southeastern Guide Dog Association to determine how to make the area exactly what you and your four-legged travel companion need. The design changed over the course of the project, but the finished product has exceeded expectations.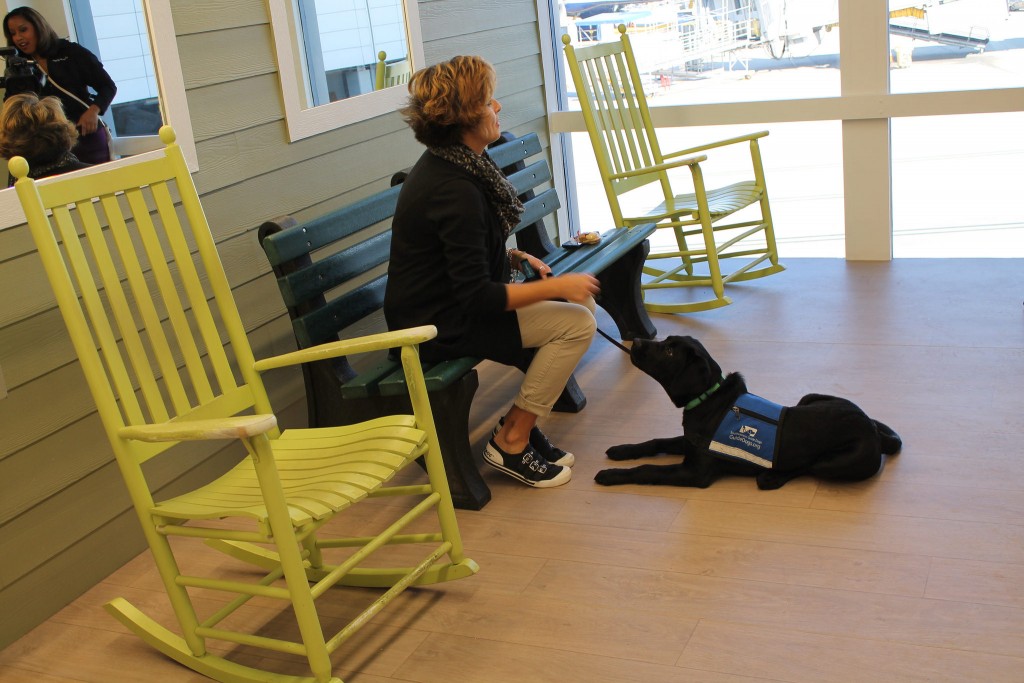 There's a great view of the airfield from the faux front porch, and plenty of space for multiple leashed dogs to relieve themselves before or after they travel. The artificial turf and flushing system is probably the most interesting aspect of the area. Beneath the turf is a sloped floor that runs to a drain, and the flushing system activates every 45 minutes in order to keep the area clean throughout the day. The fake red fire hydrant in the center of the area is sure to give your pup the feeling of familiarity and comfort.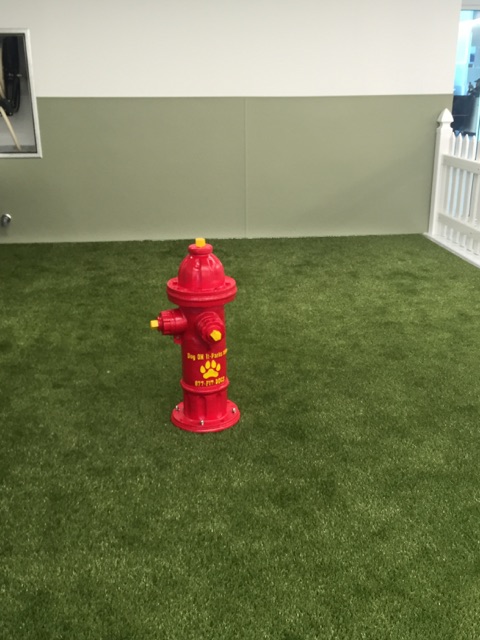 The area even has its own air handler so that odors do not escape into the terminal. And, so that you don't have to worry about missing your flight, the area is connected to the PA system so that you can hear all announcements that are being made throughout the terminal.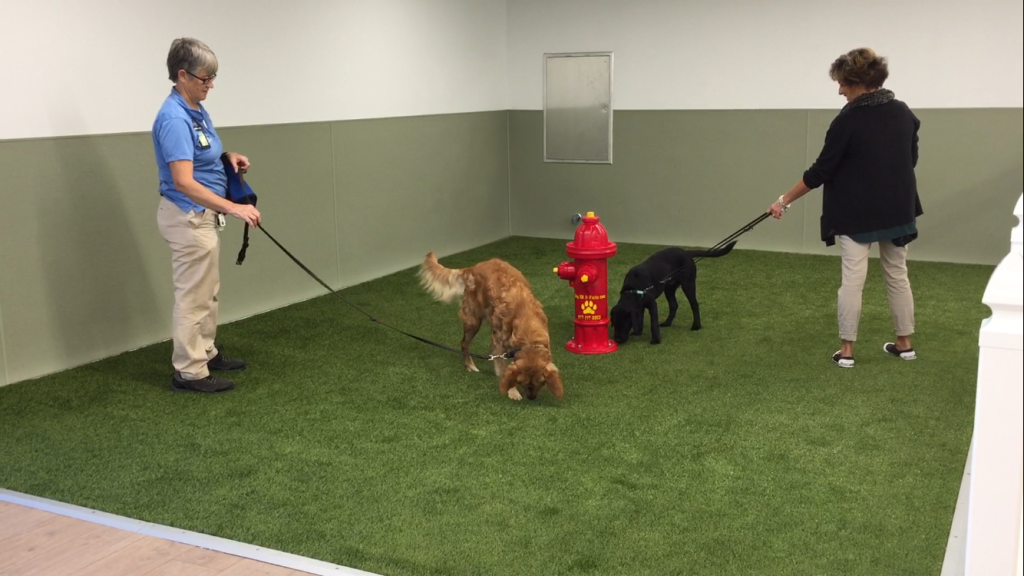 The number of dogs traveling as service animals or just for fun has really increased over the past few years, and JAX is pleased to make the process more convenient for passengers flying with their furry friends.
The next time you travel through JAX, make sure that you take a few minutes to explore the Service Animal Relief Area, straight ahead as you exit the security check point, between Concourses A and C.