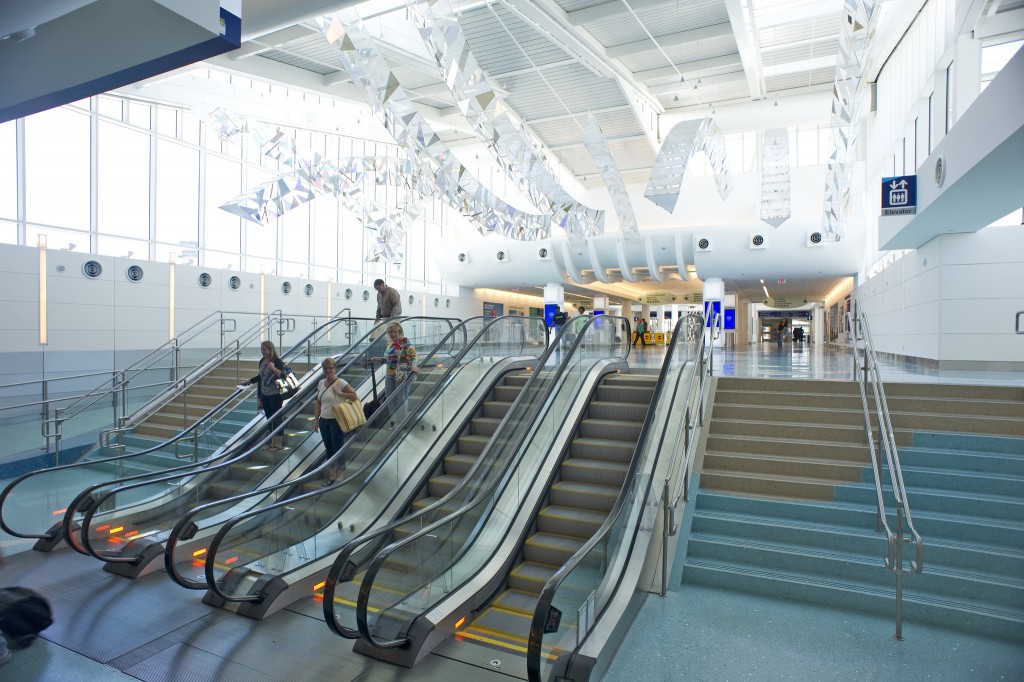 Tis the season for family gatherings, traditional meals, and making memories. It's also the season for scheduling flights, packing, mingling with thousands of others trying to get somewhere else and making sure you arrive at your destination still full of holiday spirit.
While we can't make that 3 hour flight go faster, or your cousin's biscuits go down any easier, we can offer some helpful tips to (hopefully) take a little stress out of your air travel.
TSA Precheck
Wait times at JAX are normally very short, but that may not be the case in your destination airport. Enrolling in TSA Precheck adds time and convenience to your travel experience.
Packing
Before packing your bag, unpack it first. While this might seem odd, it's a good way to avoid accidentally traveling with a TSA-prohibited item you may have forgotten was in your bag. Another helpful hint – If you're traveling with gifts, make sure they are unwrapped.
Flight Status
Bad weather can cause significant flight delays throughout the country. For this reason we recommend checking your flight status with the airline before coming to the airport. Why wait around here if you can do it in the comfort of your own home?
Time
If everything is going fine and your flight isn't delayed, you still need to give yourself plenty of time before boarding your flight. The holidays can be the busiest travel time of the year. This can often translate to lines at the ticket counter and security. Arriving at the airport at least 90 minutes before departure should give you enough time to find parking, check bags and get through security checkpoint without having to run to the gate. And while media often reports that the Wednesday before Thanksgiving is the busiest travel day of the year, the Sunday and Monday morning following the holiday are often equally busy as people return home.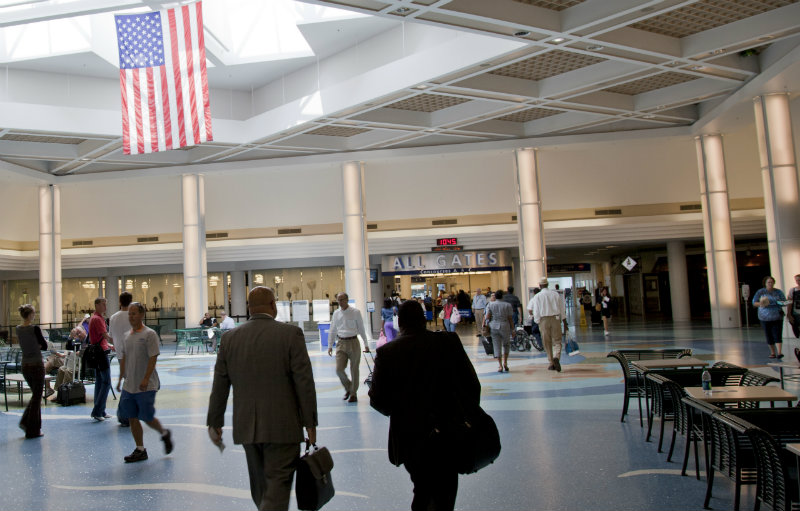 Parking
On-airport parking is simple and easy. Parking in Economy Lots #1 and #2 is only $5 per day, parking in our daily garage facilities is only $14 per day and within walking distance of the terminal. For the Thanksgiving holiday, Economy Lot #3 will open for those looking for a real bargain. Parking here is only $20.00 for your entire stay from 6:00 a.m.  on Wednesday, November 23 through Wednesday, November 30.  All rates include sales tax. If you have any questions, please contact our Parking Management Company at (904) 741-2277.
Security
TSA.gov is an excellent resource to use when making travel plans. Here you can find prohibited items, rules for liquids, and tips for traveling with children. For those that need additional screening assistance, TSA Cares is an easy way to request it.
In-Terminal Amenities
While you're at JAX, there are many amenities to help make your trip better. We have those customary amenities you've come to expect such as free wifi in the terminal, but there's also a lot more.
Our airport ambassadors hand out free luggage tags and children's activity books at information desks throughout the terminal.
There's a lactation suite for the convenience of mothers who choose to use a private, clean space to pump or nurse while traveling through the airport.
Our newest addition is a pet relief area located post security. Not only will your four legged companion have a nice place to take care of business, but their family can enjoy a backyard feel with a great view of the airport ramp.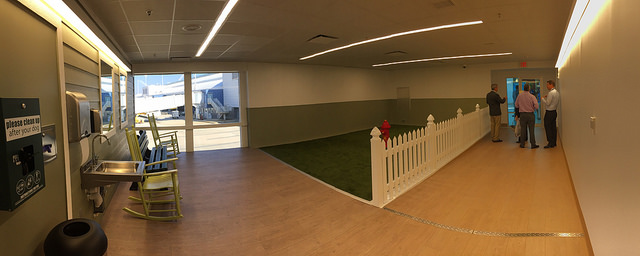 Relax and Breathe!
Hopefully following these tips will help ease stress when you're traveling this season. And from us to you, have a happy holiday!