Northeast Florida is a great place to be during the Thanksgiving holiday weekend. You can enjoy delicious meals, spend time with friends and family, and explore many fun activities around town. If you want something to do, there is no excuse to be bored this weekend.  To help you make some Thanksgiving plans, here is a list of a few events to check out:
Thanksgiving Distance Classic Half Marathon & 6K: November 24th
For those inclined to burn a few calories before eating a large Thanksgiving Day feast, here is your opportunity to join some other motivated Jacksonville runners in a Half Marathon, 6K, or a 1 mile Fun Run a.k.a Turkey Trot. No matter your running ability, this event is fun for the whole family. Refreshments and snacks will be served after the race.
Thanksgiving Day Block Party @ Pete's Bar in Neptune Beach: November 24th, 9am
Pete's Bar is a local staple, family-owned and operated since 1933, and mentioned in John Grisham's book The Brethren. Ask anyone who has been in Jacksonville for more than a few years, and they have a story of a time at Pete's. While certainly not a kid-friendly event, the block party is a great way to get your Thanksgiving Day started with a few adult beverages before heading to your family dinner. You must enjoy cheap drinks and large crowds. They only accept cash, so make sure you have enough for a few rounds.
30th Annual Christmas on the River Tree Lighting Ceremony: November 25th
While it might not be as large as Rockefeller Center's Christmas Tree, the Jacksonville Landing does a fantastic tree lighting display right on the St. John's River. After you have shopped all of the best Black Friday deals, take a trip downtown to see the 56 foot tall, energy efficient artificial tree, with over 240 ornaments and 78,000 L.E.D. lights. The first 200 people who arrive will be given a commemorative ornament (while supplies last). The evening will conclude with a magnificent fireworks display over the river.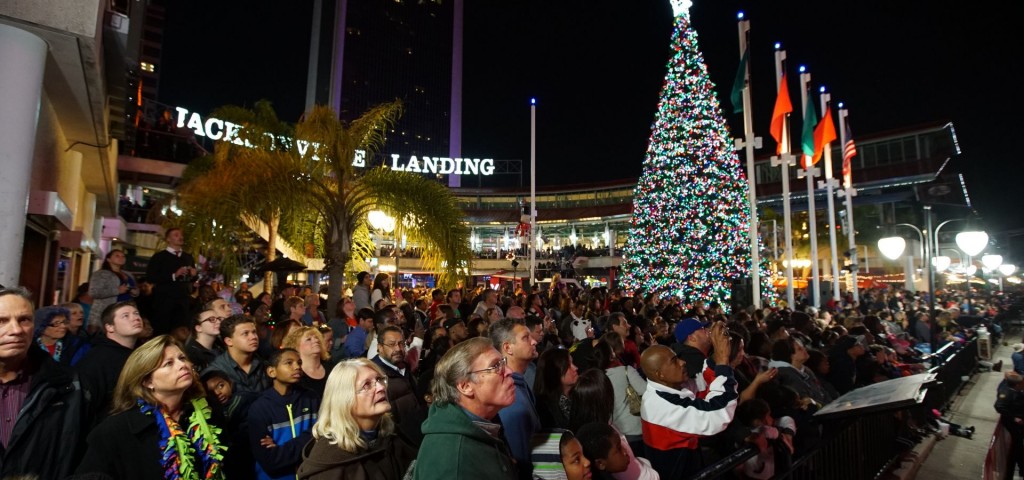 Budweiser Clydesdales Thanksgiving Visit: November 21-23rd and 26-27th
Go see the iconic Budweiser Clydesdales and take a tour of the brewery. Self-guided tours are free, or you can go to Beer School for $15 to learn everything you ever wanted to know, including food pairing suggestions. The brewery is closed Thanksgiving Day, and the day after Thanksgiving.
Moonlight Madness @ The St. Augustine Outlets: November 24-25th
The St. Augustine Outlets host Moonlight Madness for all of the die-hard deal seekers out there. They open at 6 pm on Thanksgiving Day, and stay open throughout the night and into Friday. You will find people in their PJ's and wearing slippers as they stand in line. The first 100 people to arrive at Guest Services will get a gift bag.
Christmas Made in the South: November 25-27th
At this entertaining arts and crafts festival, the whole family can browse booths where artists craft their masterpieces right in front of you. This three day festival also includes gourmet food tastings, and other forms of entertainment. Admission is $7 for all three days. Children under 12 are free.
My Bar My Way Factory Tour: Sunday's at 2pm November 27 – December 25th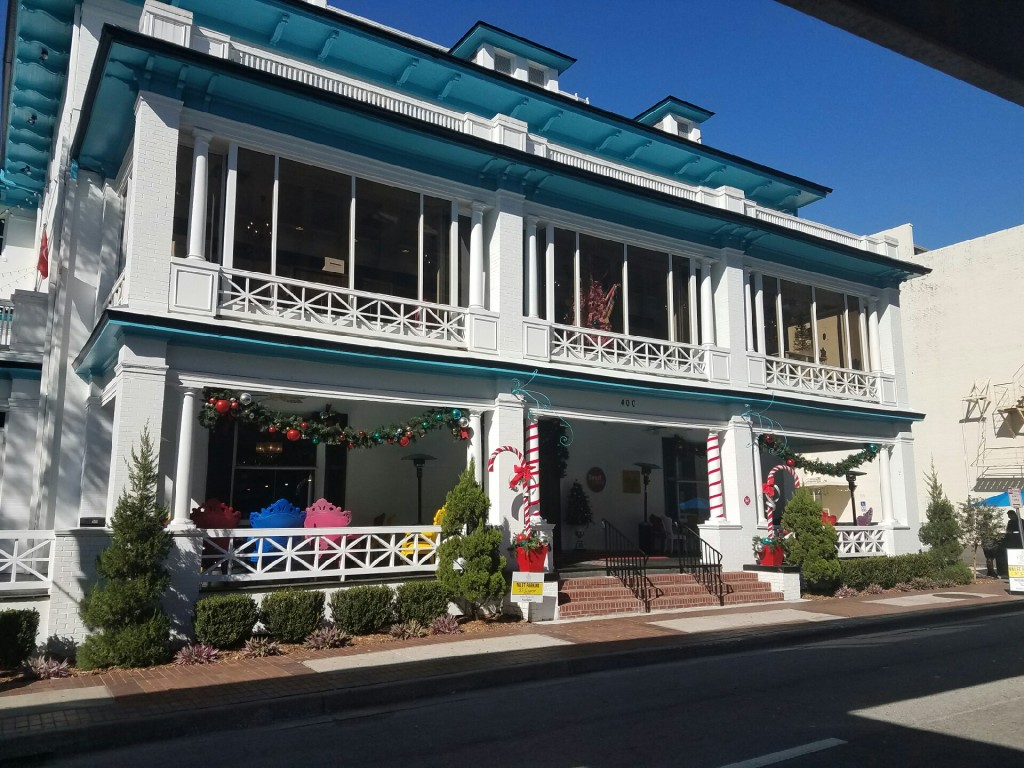 Downtown Jacksonville is a great place to be during the holidays, and Sweet Pete's Candy, the "Sweetest Destination on Earth" is a town favorite. Imagine Charlie and the Chocolate Factory right at your fingertips. Enjoy a Sunday afternoon tour where you can see the inner workings of a real chocolate factory. Tour cost $5 per person.
City of Fernandina Beach Annual Tree Lighting Celebration: November 26th
Fernandina Beach, just north of the Jacksonville International Airport is a beautiful place to take your family. This event begins at 1pm and will have vendors, food and live performances to entertain the whole family. Tree lighting will begin at 6pm.