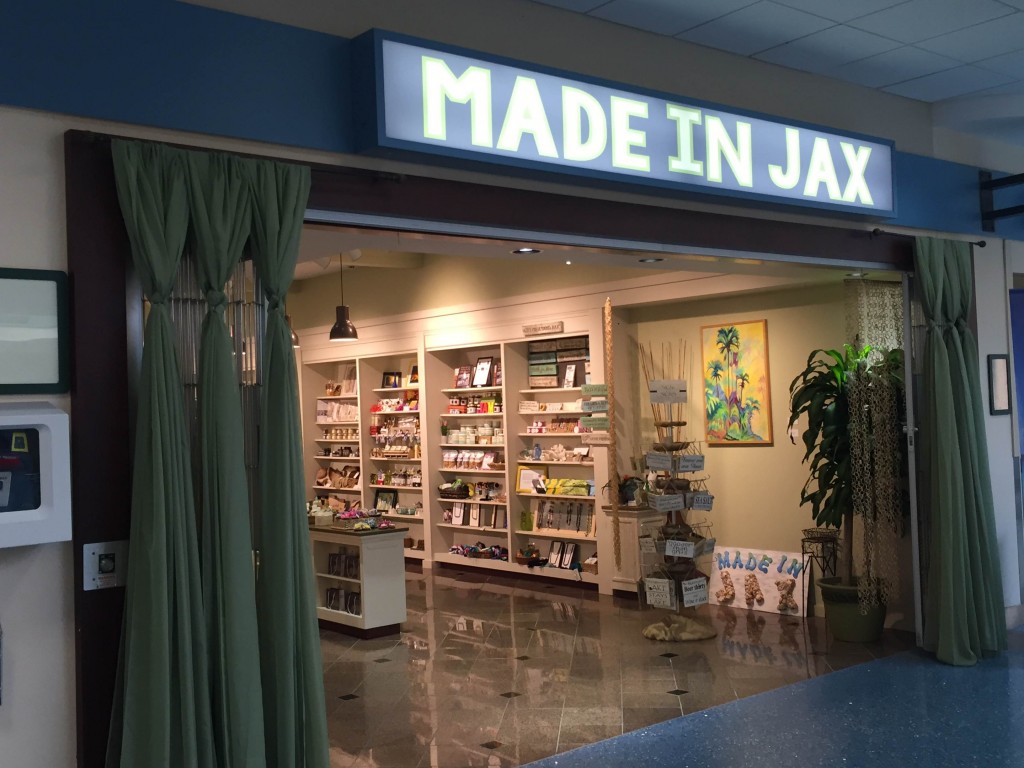 When flying for business or pleasure, travelers often pick-up a last minute souvenir from the airport for the family. It's a great way to remember the city you just visited and let them know they were missed. But how often do those items truly represent the region.
Ann Hill is looking to bring that local touch to the Jacksonville International Airport terminal with her new store, "Made in JAX." Located pre-security in the Central Courtyard between the Art Gallery and Starbucks, "Made in JAX" sells items created by Northeast Florida's artisans and artists.
"Any time I travel, I always forget to get a gift for whomever," Hill said. "Then you're at the airport and your best option is a coffee mug. I think people will find it refreshing if they can find something that really is from here."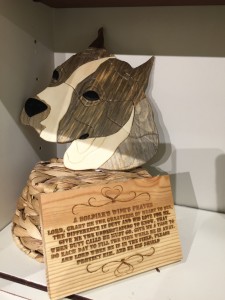 Hill is no stranger to airports. She's successfully operated the Comfort Zone Spa at JAX for the last 10 years, with another location at Palm Beach International Airport. In addition to massages, the spa offers pedicures, manicures and other services. Over the last few years, she began selling locally-made items in the spa as well.
"Every time I tell the clients it's locally made, I get a great reaction from them," Hill said. They tell me they love that and think it's a great idea."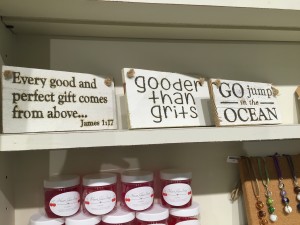 When a pre-security space became available at JAX, she had a lightbulb moment. "People are looking for locally-made products instead of generic, cookie-cutter items," she said. "I wanted to provide that."
So Hill began building a store that featured items from artisans from the Northeast Florida area. A quick walk through the store and you will find a variety of local items: children's books written by authors in Jacksonville Beach, St. Augustine and Amelia Island, scarves from Jacksonville-based "Rethreaded", coffee from JAX Beaches' Pura Bean, and grilling spices from Fresh JAX. Additional vendors include Palm Arts and Photo, Topsy Toffee, Amelia Toffee, Burlap Barn, Carla Rose Designs, and Minorcan Mayhem.
"If it's made locally we want it," Hill said. "The soaps, jewelry, and food products have been very popular. We have two soap vendors selling like crazy."
When asked what surprising items people might find in the store, she was quick to respond: "We sell olive oil from Florida Olive Farms & Mill in Live Oak," she said. "They make it cold-pressed. I had no idea you could make olive oil in Florida!"
One thing she would like to sell more of in "Made at JAX" is wall art. But she's confident as word gets out about the store, that they will be able to stock it.
"I think people find it refreshing that they can find something that really is from Jacksonville," Hill said. "I keep thinking of it as souvenirs from here, but I've noticed a lot of folks from here enjoy picking up something to take to someone they are visiting as a gift from their hometown. It's quite fun."