2016 was an exciting year at JAX. Enplanements were up, new nonstop flights took off while others were announced to start in 2017.  New in-terminal amenities opened to improve the passenger experience and travelers were treated to new shopping and dining vendors. In anticipation of 2017, here's a quick look back at some of our most popular stories from last year:
New Nonstop Flights
Allegiant Announced Nonstop Flights to Cleveland
In September, Allegiant announced new nonstop service from JAX to Cleveland-Hopkins International Airport (CLE). The new service begins February 16, 2017.
Southwest Announced Weekend Service to Dallas Love-Field                                                            
Southwest Airlines begins nonstop service between Jacksonville International Airport (JAX) and Dallas Love Field (DAL) March 11, 2017.
Air Canada started Weekend Service to Toronto-Pearson
Air Canada returend to the Jacksonville market in 2016 with new nonstop service to Toronto Pearson International Airport (YYZ) on May 21, 2016.
Silver Airways started seasonal service to Nassau
Just in time for the 2016 summer travel season, Silver Airways announced plans for nonstop service between Jacksonville and Nassau. The flight started on May 28 and will return on February 17, 2017.
Allegiant Began New Nonstop Service to Seven New Destinations
Seasonal flights to Columbus, Asheville, and St. Louis began in early March. Allegiant also flew nonstop from JAX to Indianapolis, New Orleans, Memphis and Richmond.
New Eateries & Shops In-terminal
New Eatery the Great American Bagel Opened Pre-Security                       
Travelers now have a new dining option when flying out of JAX – The Great American Bagel officially opened in November. Great American Bagel is an award-winning bagel bakery and deli concept specializing in big, fresh bagels mixed from scratch and steam-baked daily.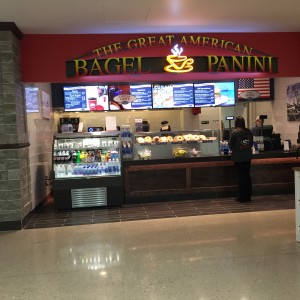 Made in JAX Opened Pre-security                                  
Located pre-security in the Central Courtyard between the Art Gallery and Starbucks, "Made in JAX" sells items created by Northeast Florida's artisans and artists. The store opened in late August.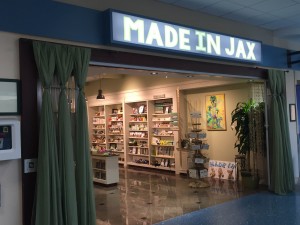 The Amelia Island Marketplace Replaced the New York Times Bookstore in Concourse C            
The next time you're in Concourse C, you might notice a significant change. Namely that the New York Times Bookstore is now the Amelia Island Marketplace.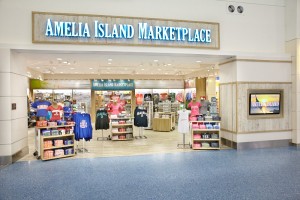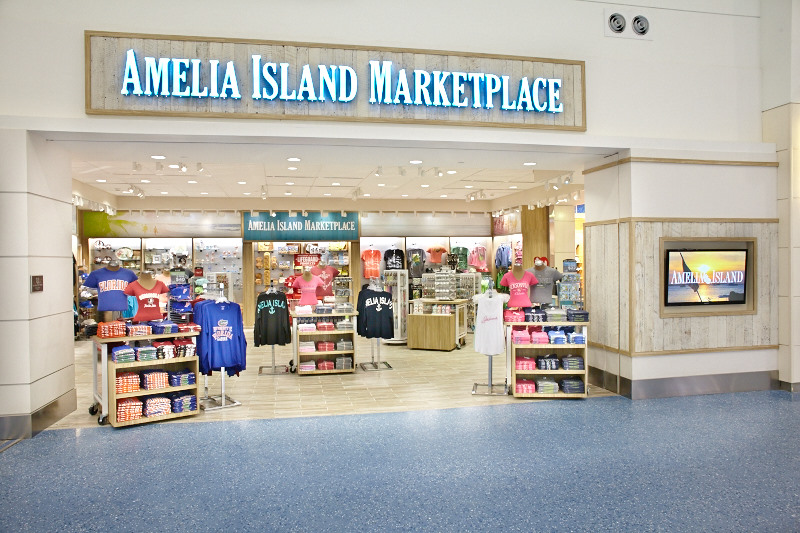 Customer Service Enhancements
New Pet Relief Area Opens at JAX                                                             
If you have ever traveled with a pet or service animal, you know that it can be stressful. Logistics can be tricky, including finding a place for your furry friend to "go" once you've passed through the security checkpoint.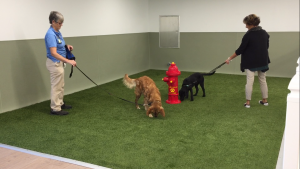 Jacksonville International Airport Recognized as Among Top Airports in the World for Excellent Customer Service
The Jacksonville Aviation Authority is pleased to announce that Jacksonville International Airport (JAX) has been inducted into the Airports Council International (ACI) Director General's Roll of Excellence for consistently delivering excellence in customer service. The award recognizes airports worldwide that received high marks from passengers who participated in ACI's Airport Service Quality (ASQ) Surveys.
Commemorating the 15th Anniversary of 9/11
To commemorate the 15th anniversary of 9/11, we interviewed staff whoworked at one of the four Jacksonville Aviation Authority-managed airports on that fateful day. You can read each of those posts independently (Part 1, Part 2, Part 3, Part 4 and Part 5).